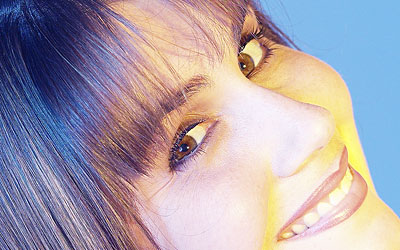 TTPCom and ARM will collaborate to design and develop the next generation of 3G Intellectual Property (IP) platforms, incorporating ARM processors and TTPCom Cellular Baseband Engine (CBE Macro) technology. The new platforms will significantly reduce engineering effort and time-to-market for semiconductor vendors developing 3G system-on-chip (SoC) solutions. TTPCom will distribute the combination of an ARM technology-based subsystem and TTPCom's multimode 3G baseband to semiconductor manufacturers to enable them to get their products to market quickly, with lower cost and risk. ARM will be responsible for licensing the processor core to its silicon partners whilst TTPCom will license the CBE Macro technology.
The first of these platforms will be the CBE Macro 3G, a multimode cellular baseband engine, which provides a complete communications sub-system for GSM, GPRS, EDGE, WCDMA and HSDPA (High Speed Downlink Packet Access). The CBE Macro 3G is delivered pre-verified and warranted, enabling licensees to bring innovative and price competitive products to market more rapidly. The CBE Macro 3G is based on the ARM1156T2-S processor and incorporates AMBA 3 AXI methodology, PrimeCell peripherals and CoreSight debug technology. This delivers significant efficiency and performance advantages whilst also providing a familiar processor architecture for semiconductor vendors and their customers. Licensees of CBE Macro 3G will be able to re-use their existing investment in ARM tools and design flows, and rapidly integrate with their in-house IP to make complete cellular SoC products.
"The winning combination of our 3G technology and ARM leading-edge processors will enable silicon Partners to bring high-performance 3G baseband semiconductor solutions to the mass market," said Tony Milbourn of TTPCom. "The complexity associated with implementing global cellular wireless standards has now been eased.
CBE Macro 3G enables silicon Partners and their OEM/ODM customers to reduce integration costs and bring products to market more quickly. By outsourcing the modem design, our mutual customers will be able to focus on more profitable and sustainable sources of product differentiation. This collaboration will instigate change within our industry."
"Over the last ten years, TTPCom has become a leader in wireless technology IP and has established a reputation for innovation," said Warren East, CEO, ARM, "This collaboration between two of the industry's leading IP vendors will result in a family of ARM Powered CBE Macro products that will enable our mutual customers to remain competitive, both now and into the future."
CBE Macro is a family of complete and ready for silicon 2G/3G Cellular Baseband Engines that will get semiconductor vendors to market for a know risk and cost. The underlying technology, CBE Core, is well proven and has appeared in numerous cellular baseband chipsets manufactured by world leading semiconductor vendors since its creation in 1993.
TTPCom develops intellectual property used in the design and manufacture of wireless communication terminals. Its GPRS platform offers EDGE, 3G, Wireless LAN and Wireless PAN solutions, and complete handset and module designs.
ARM designs technology that lies at the heart of advanced digital products, from wireless, networking and consumer entertainment solutions to imaging, automotive, security and storage devices.