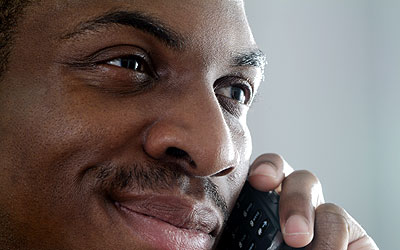 Freescale Semiconductor has added sixth-generation RF products to its line of LDMOS (laterally diffused metal oxide semiconductor) power transistors for 2.5G and 3G wireless infrastructure applications.
Freescale's extensive portfolio of RF LDMOS transistors enables wireless infrastructure designers to develop cost-effective, highly efficient cellular base station amplifiers supporting GSM, EDGE, CDMA and W-CDMA technologies. As a leader in LDMOS technology, Freescale designs its RF power transistors to provide outstanding power density, exceptional RF performance, high quality and reliability, superior device consistency and high efficiency, as required by wireless infrastructure applications.
Freescale continues to drive state-of-the-art RF technology by delivering a full line of ceramic and plastic-packaged products based on the company's sixth-generation RF LDMOS technology. As a pioneer in RF technology, Freescale has achieved a number of milestones, including:
First to develop RF power transistors in LDMOS technology
First to implement industry standards in ceramic and plastic packaging
First to install electrostatic discharge (ESD) protection on RF devices
First to offer RF products that support hundreds of years of "mean time to failure" (MTTF)
First to deliver a 2 GHz discrete RF power transistor in cost-effective plastic packaging capable of a 200 degree Celsius maximum operating junction temperature
Manufacturers of wireless infrastructure equipment continue to have flexibility in choosing high-voltage ceramic or plastic RF transistors from the same reliable, high-volume semiconductor supplier. Freescale's sixth-generation LDMOS plastic family provides a reliable, robust and economical alternative to ceramic.
Freescale offers RF designers a comprehensive library of modeling and simulation tools that can help fully characterize the RF product offerings in a computer aided design (CAD) environment. This modeling and simulation capability can result in reduced design time and faster time to market.
Freescale Semiconductor is giving a performance demonstration of a plastic RF power LDMOS amplifier line-up operating at 2 GHz with two-channel N-CSMA modulation at the 2004 International Microwave Symposium (IMS) this week in Fort Worth, Texas.
Freescale Semiconductor is a subsidiary of Motorola that produces semiconductors for the automotive, consumer, industrial, networking, and wireless markets worldwide.