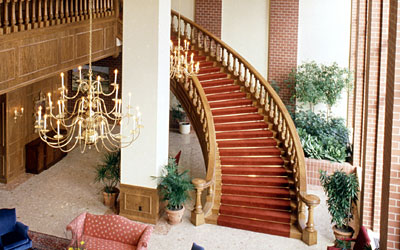 Pegasus Solutions today announced a major upgrade for NetRez, the company's Web-based interface for its RezView central reservation service. Dallas-based Pegasus Solutions is a leading global provider of hotel reservations-related services and technology.
Used by more than 7,500 hotels worldwide, NetRez enables hoteliers to manage rates and inventory online, and access reservation information. The new version, NetRez 5.0, features an all-new user interface, designed for intuitive and faster navigation. According to Pegasus, the new "look-and-feel" will make NetRez easier to learn and use.
Additionally, NetRez 5.0 introduces new language choices, enabling users to view screen labels and messages in French, German and Spanish. This new capability increases the appeal of NetRez in non-English-speaking markets, as well as to users whose native language is not English.
Now in final testing, NetRez 5.0 is planned for release in November to the independent hotels around the world that subscribe to Pegasus' Utell service. The upgrade will be released for general availability in 2004.
Representatives from Utell member hotels commented on the new enhancements. "We are looking forward to the enhancements in the new version of NetRez. The new navigation toolbar will make NetRez much easier and quicker for our staff to use," said France Claque, sales manager for the Hotel Edward VII in Paris. Josep Cortes, revenue manager for the Spain-based Hoteles Hesperia, said "We are delighted to learn about these new enhancements and look forward to using NetRez in Spanish, although our employees speak many languages to serve our diverse guests. These benefits will make NetRez so much easier to learn and use."
"We've listened to our customers and responded by developing this new version of NetRez that is far easier to use, both in layout and choice of languages," said Bob Bennett, Pegasus' senior vice president of product management. "The enhancements should improve the appeal of our RezView central reservations service."
As an ASP, Pegasus provides its RezView central reservation service on a subscription basis to more than 7,500 hotel properties around the world. The NetRez interface provides Web-based access to RezView. The service is centrally managed at Pegasus' new data center in Scottsdale, Ariz. RezView offers real-time availability and pricing for property and room types through an advanced Windows user interface. Decision support, reporting and analytical tools are included, as well as connectivity to the major GDSs and Internet-based booking systems. RezView also comprehensively interfaces with popular property management systems, revenue management systems and loyalty program systems. The service is scalable for local, regional or centralized hotel chains, accommodating from two hotels to nearly 5,000 hotels.
Pegasus Solutions provides hotel reservations-related services and technology, including central reservations systems, travel agent commission processing and payment services, and a Web-based enterprise solution with property management applications.