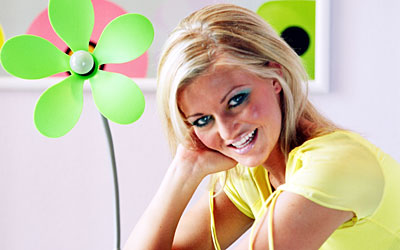 Dedicated Devices and Leviton Manufacturing Company are the recipients of the Consumer Electronics Association Mark of Excellence award for Structured Wiring Distribution Device of the Year. The award recognizes the collaboration of DDi and Leviton to simplify digital home networking with a centralized media server and a wired backbone that integrate PCs, digital media players, audio equipment and TVs throughout the home.
The Mark of Excellence Awards program, presented by CEA's TechHome Division, recognizes the best in home automation products, services, and installed technology. Each year, manufacturers, distributors, and installing dealers enter to compete in 20 award categories for this coveted award that is judged by independent experts within the industry.
"We are honored to receive CEA's Mark of Excellence Award. DDi's strategic partnership with Leviton has simplified digital home entertainment by delivering to home owners the first media server in a structured wiring environment," said Jeffrey K. Moeser of DDi. "With structured wiring pre-installed in over half of the new homes built each year, DDi and Leviton are well positioned to provide the first reliable, easy-to-use solution for distributing all of your digital entertainment and information throughout the home."
"Dedicated Devices and Leviton worked closely together to create the Leviton Entertainment Application Platform (LEAP) -- a router, switch and media server in a compact package. When combined with our industry-leading residential structured wiring systems, the LEAP server creates a complete, easy-to-use digital home networking solution for homeowners," said Bob Becker of Levitron. "With DDI's technology background and Leviton's understanding of the residential marketplace and its drivers, we are able to make digital home entertainment technology as easy to operate as a light switch."
DDi provides an easy-to-use digital home networking solution that allows homeowners to enjoy music, video and photos when, where and how they want. Using professional installers, DDi ensures that consumers have a reliable, intuitive experience from the moment the system is installed. DDi's Digital Distribution Center, a centrally located media server, combined with DDi's Digital Player and DDi Remote Control, seamlessly collect, distribute and manage digital photos, videos and music throughout the home, eliminating the frustration of complex PC-based systems. DDi provides professional installers with an integrated solution eliminating the time and effort involved in designing and assembling a digital home networking system with hardware and software components from multiple vendors. Its high-performance architecture runs on a secure, high-speed structured wiring infrastructure and uses standardized networking and server protocols to provide a unified home entertainment and information network.