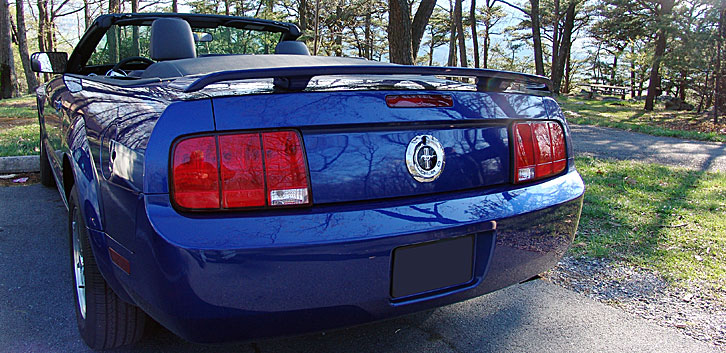 Diana DeGarmo, who just received her own black Mustang Coupe with a custom pink stripe on the body, will unveil the 2005 Ford Mustang Convertible at the Los Angeles Auto Show on January 5 with a performance of her new single Blue Skies.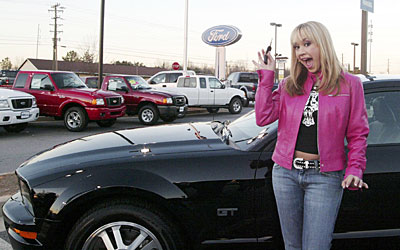 "Diana DeGarmo is the perfect artist to celebrate the reveal of the long awaited Mustang convertible," said Marty Collins of Ford. "Diana captures Mustang's style and excitement plus she has genuine appreciation for the car as one of our newest owners."
The 2005 Mustang Convertible blends the coupe's modern new architecture with drop-top excitement for a new chapter in the most successful convertible performance model ever. The convertible will be available in Ford showrooms beginning Spring 2005.
Ford has been a proud sponsor of American Idol since its debut season in June of 2002. The sponsorship has been expanded for American Idol's all-new fourth season, which starts January 18, with a showcase of Ford's new Mustang and Freestyle as well as youth-oriented models including Escape and Focus. The 2005 American Idol will be awarded a brand new 2005 Ford, just like past American Idols Ruben Studdard and Fantasia Barrino.