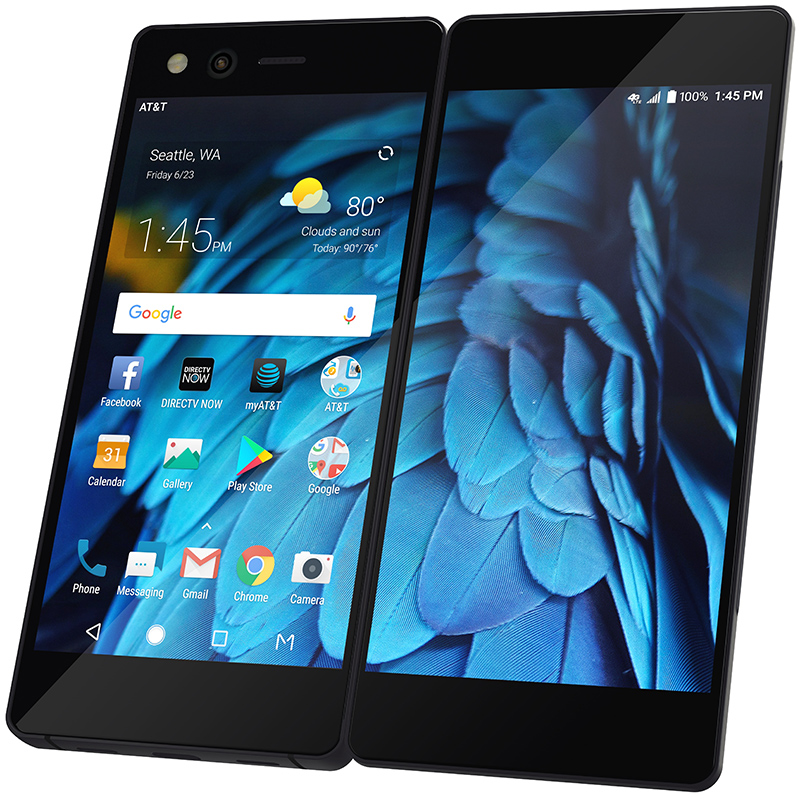 It's nice to know that innovation continues in the smartphone market. On October 17, 2017, ZTE USA announced the upcoming launch of the ZTE Axon M with AT&T as the exclusive carrier in the United States available in the next month. The foldable, dual-screen smartphone will also be available to customers in China, Europe, and Japan.
The ZTE Axon M lets customers multitask and enjoy entertainment in new ways. The ZTE Axon M is the size of a traditional smartphone when folded, fitting easily into a pocket or purse and functions in four different modes:
Dual Mode: Provides unlimited potential in app combinations so consumers can do more, all at once. With Dual mode, you can watch your favorite professional basketball team or PGA TOUR tournament on one screen, while ordering a pizza online on the other.
Extended Mode: Stream, email and play games on a full 6.75-inch Full HD display. Extended mode lets you watch your favorite shows and movies on a larger screen, when and where you want to.
Mirror Mode: Sit across from your friends and watch the same content on one device. Simply fold the device in Mirror mode and place it on a table for easy viewing from two separate sides.
Traditional Mode: When you aren't watching sports, catching up on your favorite shows, or surfing the web, Traditional mode gives you a great everyday smartphone that's easy to use and hold in one hand.
ZTE is a Chinese multinational telecommunications equipment and systems company headquartered in Shenzhen, Guangdong.
ZTE operates in three business units: carrier networks (54%), terminals (29%) and telecommunication (17%). ZTE's core products are wireless, exchange, access, optical transmission, and data telecommunications gear; mobile phones; and telecommunications software. The ZTE Axon M creates a new category of phone: the foldable smartphone.