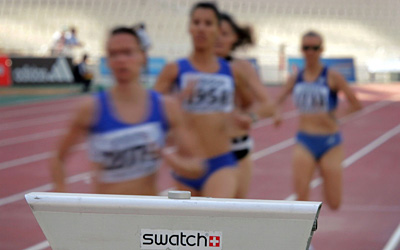 Swatch is in charge of the photo finish technology at the Olympics this summer in Athens, Greece. Sports events will be timed with specially calibrated time pieces.

Swatch manufactures a wide range of wrist watches for men, women, and children.

Swatch has a special Athens 2004 collection that includes the themes of Greek culture, Olympics sports, and pictograms, and special art designs of events like the marathon.