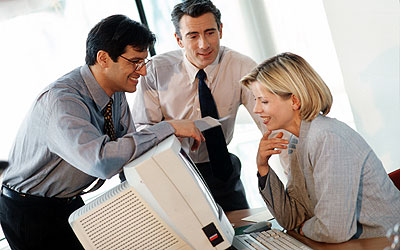 XO Communications announced today the launch of its MultiTransport Networking Service (MTNS), designed in the initial phase to enable legacy Frame Relay-to-Frame Relay and Ethernet-to-Ethernet wide-area-network connectivity. The MTNS service offering will be deployed on the XO Multi-Protocol Label Switching (MPLS)-enabled IP network, unleashing the first phase of a multi-tiered rollout that will ultimately grow to support Class-of-Service (CoS) capabilities, as well as the ability for customers to connect to this unified core regardless of the transport method chosen.
The XO MPLS-enabled IP backbone is ideally suited to support current and next-generation private data networking technologies through its clean slate design of physically diverse OC-192 circuits and its unified core infrastructure. This network design also delivers maximum end-to-end throughput with high levels of protection and redundancy. XO has been successfully utilizing certain benefits of its MPLS-enabled IP backbone for several years. This experience has proven invaluable in the development and launch of MTNS.
"Our customers are often faced with the challenge of devising cost effective access solutions for multiple locations with varying data networking requirements," said John Curran, Chief Technology Officer for XO Communications. "The deployment of MTNS affords our customers the utmost flexibility by enabling full interoperability between varying protocols, be it legacy or the latest access methods."
Today's launch of MTNS marks the ongoing effort to offer XO customers superior networking options by solving today's private networking problems while providing an easy and seamless migration path to the future of data networking. Future releases of MTNS will support Class-of-Service (CoS) capabilities allowing customers to set parameters that support the customization of traffic prioritization. MTNS will also enable the integration of legacy access methods with more advanced access methods allowing customers to design a networking plan that seamlessly allows for full interoperability - any-to-any networking - of all network access protocols.
XO offers a complete set of telecommunications services, including local and long distance voice, Internet access, Virtual Private Networking (VPN), Ethernet, Wavelength, Web Hosting and Integrated voice and data services.