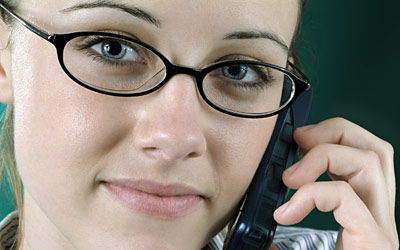 MPLS 2004, the 7th annual International Conference on Multi Protocol Label Switching, opened today in Washington, DC. MPLS 2004 is the premier event on the subject of MPLS, Generalized MPLS (GMPLS), and emerging Internet technologies.
The program consists of tutorials, technical sessions, industry panels, exhibits and live network deployment of Inter-AS PseudoWire. It covers a wide array of IP/MPLS topics such as layer 2 and layer 3 virtual private network (VPN) services, voice over IP (VoIP), virtual private LAN services (VPLS), network convergence, network operation and management, network reliability and security, Quality of Service (QoS), inter-carrier MPLS issues, GMPLS, and IP-Optical Integration.
FCC Commissioner Kathleen Abernathy will discuss the regulatory framework for IP-enabled services in the opening speech while Mr. Tadanobu Okada, Vice President and Executive Director of NTT Network Service Systems Laboratories will present NTT's Vision for the Future Network as the Keynote Speech.
MPLS 2004 is sponsored and supported by leaders of the Internet industry from both service provider and vendor community which will showcase their latest IP/MPLS, optical products and services during the three days of conference and exhibits. The conference will be followed by the 5th Public Interoperability Demonstration which will take place at the Isocore Internetworking Lab.
The exhibitors include ADC, Alcatel, Avici Systems, Chiaro Networks, CIENA Corporation, Cisco Systems, Data Connection, Extreme Networks, Ixia, Juniper Networks, Laurel Networks, Lucent Technologies, Mangrove Systems, Marconi, Movaz Networks, MRV Communications, Navtel Communications, NetworkPhysics, NextHop Technologies, NexTone Communications, PIL (NTT, NEC, Fujitsu, Furukawa, Mitsubishi), Nortel Networks, Quarry Technologies, Redback Networks, Spirent Communications, Sycamore Networks, and Tellabs.