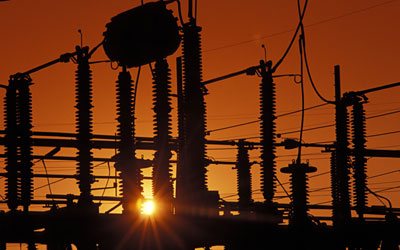 Schweitzer Engineering Laboratories (SEL), manufacturer of microprocessor-based relays for power system protection since 1982, introduces the SEL- 547 Distributed Generator Interconnection Relay, designed to provide utility-grade protection of distributed generation (DG)/utility system connections. Although distributed generator systems have a built-in control system for normal operation, the efficient, low-cost SEL-547 Relay protects against abnormal conditions when using the distributed generator in all operating modes including peak shaving, base loading, islanding, and emergency backup.
The relay provides most of the basic generator protection functions recommended by IEEE Standard P1547 including over/under voltage detection for single or three-phase, over/under frequency detection, synchronism check, reverse phase, as well as reverse power protection. The SEL-547 provides easy set-up access via the EIA-232 port and integration into existing Distributed Control Systems, and can also interface with programmable logic controllers using the EIA-485 port with Modbus Communications Protocol.
SEL has been making electric power safer, more reliable, and more economical since 1982. The employee-owned, ISO 9001-certified company serves the electric power industry and industrial customers worldwide through the design, manufacture, supply, and support of products and services for power system protection, control, and monitoring.