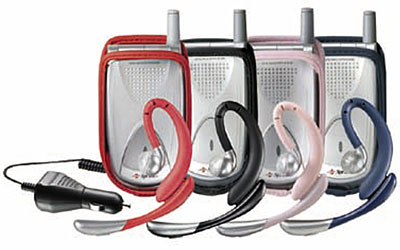 Sprint and Sanyo are advancing the role of the wireless phone as today's hottest fashion accessory with an expansion of color choice availability.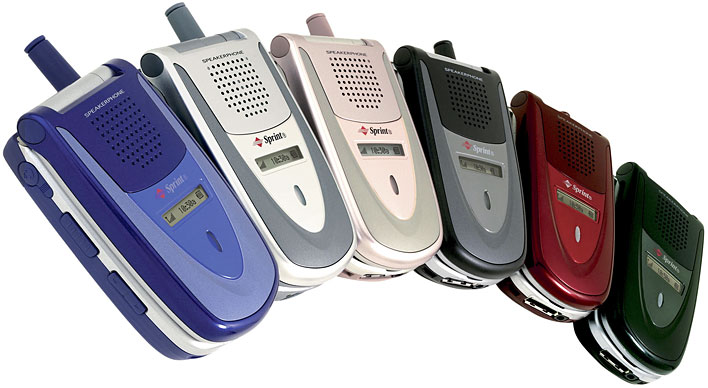 The expansion includes last month's introduction of the Sprint PCS Voice Phone SCP-200 by Sanyo and today's launch of the Sprint PCS Vision Phone VI-2300 by Sanyo. Combined, the two phones will be available in a total of nine different color options.
The SCP-200 by Sanyo is offered in three colors, Silver, Atlantic Blue and Pink Fusion, while the VI-2300 will be offered in six colors -- initially in Silver, and coming soon in Blue Ice, Graphite, Champagne Rose, Satin Red and Deep Forest Green.
Together with the introduction of these wireless phones, Sprint announces a new line of color-coordinated accessories designed to further enhance the appeal of the phones and increase personalization choices available to fashion-savvy customers. These accessories include new headsets and carrying cases in colors designed to match the new phones, including pink, navy, red, black and royal blue. Bundles are also available, featuring a colored handset case, matching headset, and vehicle power charger.
"Consumers of all ages are making fashion statements with the mobile phones they carry -- the size, the design, the brand, the ringers and screen savers they use for personalization, and now by the color of the phone they carry," said John Garcia of Sprint. "Sprint and Sanyo are giving customers more color choices. Benefits of having phones in multiple colors are that family members can own the same model phone in different colors and that when they leave home in the morning, there's no confusion -- they each know they are carrying the right phone. Customers express themselves in many ways, and now choosing a mobile phone that's their favorite color or the color of their favorite Sport's team just got easier."
Sprint and Sanyo are leading the industry by presenting such a broad offering of colors. The companies began testing market response to color offerings two years ago with a single model in three designs. Inspired by customer response, the Sprint PCS Vision Picture Phone PM-8200 by Sanyo was made available in four colors.
"The colors are very attractive, and we know that this will be the first thing people see, but at the same time these phones also have the quality and powerful features that customers have come to expect from Sanyo," said Andy Kodera of Sanyo. "They both feature our high-quality built-in speakerphone, a color screen and Sanyo's long battery life."
Key features of the new Sprint PCS Vision Phone VI-2300 by Sanyo include:
Built-in personal tools and planner
Built-in speakerphone
Call screening
Compact style
Customizable caller ID
Dual-band/tri-mode
External display
Internal phone book
Sprint PCS Ready Link
Sprint PCS Vision
Two-way SMS text messaging
Voice memo
Voice-activated dialing
Sprint has also developed an exclusive line of cell phone cases from one of the most sought after handbag designers, Dooney & Bourke.
Sprint offers communication products and solutions.
Sanyo markets consumer electronics.