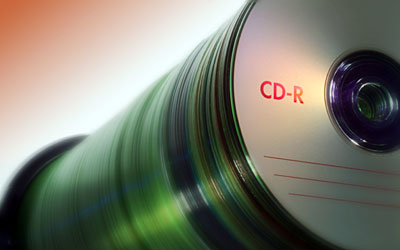 SmartDisk Corporation today announced that Memorex, a leading manufacturer and marketer of digital media products, will offer a trial version of SmartDisk's award-winning MVP software with its CD-R and CD-R/W media product line.
SmartDisk MVP allows users to easily combine a multitude of digital files, including music, video, photos and data to create CDs -- all with one click of a mouse. Winner of "Best Software Product" at RetailVision Europe, and awarded four stars in a recent PC World review, MVP is rapidly gaining fans for its ability to create digital picture slide shows with music that can be burned onto a CD for playback on a PC or a regular DVD player.
The trial version is fully featured, but the license expires after 30 days. Users who wish to purchase MVP can do so via a simple Internet-based transaction for $39.95.
"The obvious synergy between our products made this alliance a natural. Our relationship with an industry leader such as Memorex provides a tremendous opportunity to reach millions of potential customers with SmartDisk MVP," said Rod H. King, Senior Vice President, Sales and Marketing for SmartDisk.
"This national promotion provides Memorex consumers with the chance to combine photos and music to produce a digital picture slide show, single-click burn it to a CD and then watch it on a TV. We are pleased to be a partner in the promotion of this technology," said Diana Braun, Director of Marketing, Memorex.