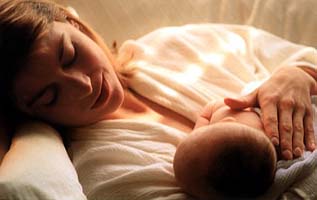 God,
you are like a mother to us all,
nourishing all creatures with food and with blessing.
Strengthen my child with (my milk, this food)
and with the warmth of our nearness.
Or:
Blessed are you, Lord, God of all creation:
you nourish all your children.
From "Prayers for the Beginning of Life," National Conference of Catholic Bishops, 1989.