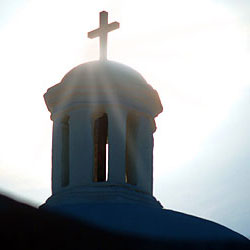 National Shrine of St. Elizabeth Ann Seton - Articles, biography, events.
St. Mary of the Visitation Parish (Huntsville, AL)
A Special Time - Catholic cemeteries are signs of hope that provide a place for prayer and witness to our belief in the resurrection promised through Jesus Christ.
Adoremus - Scripture, gesture, music, art.
ChristLife - Evangelism, renewal, Christian unity
Catechism of the Catholic Church
Corunum Catholic Apologetic Web Page
Eternal Word Television Network
Legion of Mary - Unofficial home page
Marians of the Immaculate Conception
Basilica of the National Shrine of the Immaculate Conception
The Rock! Catholic Links (with prayers)
Our Lady Of The Holy Spirit Center
The Word Among Us (includes Meditations, Prayer, Saints & Heroes, Witnesses of the Faith
Crossing The Threshold of Hope