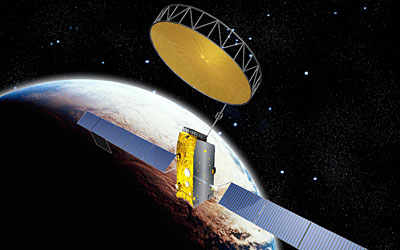 Inmarsat has selected Telenor Satellite Services as a service provider of the next generation of mobile satellite communications, Inmarsat's Broadband Global Area Network (BGAN).
BGAN, currently planned for commercial launch in 2005, will offer high-speed circuit-switched and packet data services, plus voice telephony, via a portfolio of small, lightweight user terminals.
The enhanced capabilities of the BGAN system are made possible through a new generation of satellites, known as Inmarsat 4, the first of which was successfully launched in March 2005, and is now being prepared to begin service. The Inmarsat 4 generation of satellites will be the most powerful communication satellites ever launched by any commercial organization.
"With our business agreement with Inmarsat firmly in place, Telenor is focusing its resources on training and preparing our global distribution network to offer BGAN service on the day it becomes commercially available," said Tore Hild of Telenor.
"BGAN is set to revolutionize the global mobile communications market and it bodes extremely well that our preeminent Distribution Partner, Telenor Satellite Services, will be on the front line of this communications revolution from day one," said Michael Butler of Inmarsat.