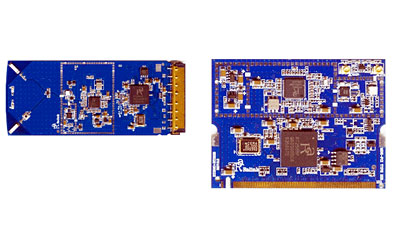 Ralink Technology today announced that its 802.11g PC card reference design, based on its RT2500 2.4GHz WLAN chipset, has been certified by the Wi-Fi Alliance for Wi-Fi Protected Access (WPA) and by the Microsoft Windows Hardware Quality Labs (WHQL) for full compatibility. The RT2500 complements its successful 802.11b RT2401 counterpart, which was introduced in June 2003 and recently exceeded 1.5 Million units shipped.
Ralink Technology is the first Taiwanese company to offer a complete cost-effective WLAN system, including radio, baseband and MAC.
Certification means that products using the RT2500 chipset will work with other certified wireless products out of the box. The RT2500 chipset consists of the RT2525, a 2.4-GHz 802.11g radio-on-a-chip, and the RT2560, a multi-protocol MAC/baseband processor. Using its patented OFDM receiver, the RT2560 enhances multi-path performance and sensitivity. In addition, it supports an array of security features such as 64/128-bit Wired Equivalent Privacy (WEP), Cisco Compatible Extensions (CCX), Wi-Fi Protected Access (WPA), Temporal Key Integrity Protocol (TKIP), and the Advanced Encryption Standard (AES-CCMP). The RT2560 also supports 802.11e (QoS) and supports PCI / miniPCI / Cardbus and UART buses interfaces.