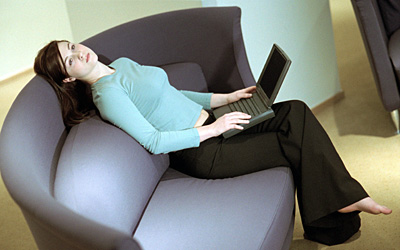 Although many enterprises are ignoring or delaying the implementation of Wireless Fidelity (Wi-Fi), mobile workers are realizing the many benefits and adopting the technology rapidly. This growing use of Wi-Fi is raising notebook total cost of ownership (TCO) 3 percent to 4 percent, by $197 to $325 annually, according to Gartner.
By 2005, Gartner analysts predict that 80 percent of all commercial notebooks sold will be wireless-enabled.
The notebook operating system and the type of user have the biggest impact on Wi-Fi TCO, according to Gartner analysts.
Users who tend to travel less and use their notebooks at home a few nights a week for day extender applications have a lower Wi-Fi TCO than traveling workers or road warriors who do the majority of their work outside the traditional office environment.
The adoption of best practices can go far to reduce Wi-Fi TCO, according to Gartner analysts. Gartner analysts recommend the following:
Standardize on Windows XP for Wi-Fi users.
Develop Wi-Fi policies even if no near-term plans exist to deploy Wi-Fi within the enterprise.
Re-examine security architectures and policies in light of potential Wi-Fi vulnerabilities.
Train users, service desk and support personnel.
Add an expense category for hot spot/public access fees to understand what is being spent.