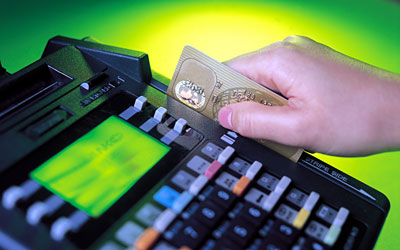 Yahoo Small Business today announced the launch of Yahoo Merchant Solutions, three new e-commerce packages that are seamlessly integrated with Yahoo Web Hosting services to meet the varying needs of merchants. Yahoo has also introduced a new business center providing Yahoo Small Business customers with a full spectrum of online business solutions and an integrated management console for all core Yahoo Small Business services.
"Yahoo Merchant Solutions is the latest example of our ongoing commitment to provide small businesses with the services they need to reach new customers and increase sales," said Rich Riley, vice president and general manager, Yahoo Small Business. "In addition, with our new business center, all of our services are available in one central location, making it easier for small businesses to find and manage the tools they need to sell and market online."
"Yahoo Small Business has the right formula for integrating its services and making them easy to use," said Melanie Posey, Analyst, IDC. "Yahoo Merchant Solutions offers a comprehensive online business bundle to make it easier than ever for small businesses to sell online. In addition, the new business center integrates all of Yahoo's small business services into one place, providing customers with simplified access to and management of their online businesses."
Yahoo Merchant Solutions simplifies the online selling process by providing domain name registration, business email, Web site hosting, and advanced e-commerce functionality in every plan. The three economically priced plans offer unique levels of functionality - from e-commerce basics including online payment processing, shopping cart and order management, to advanced solutions that provide merchandising and scripting tools as well as sophisticated marketing tools that include coupons, automated cross-selling, and more. All three packages provide round-the-clock toll-free phone support.
Merchant Starter - An affordable introduction to online selling. Pricing: $39.95 per month, 1.5% transaction fee, $50 setup (Waived until 12/31/03).
E-commerce basics: online payment processing, shopping cart, and catalog management
Built-in shopping cart, customer checkout, and order management system
Domain name and 35 Business Mail accounts
350 MB of disk space and 35 GB of data transfer/month (bandwidth)
Easy-to-use Yahoo Web design tools and support for Microsoft FrontPage
Credit card and person-to-person payment processing
24-hour toll-free phone support
Merchant Standard - An e-commerce solution for established businesses. Pricing: $99.95 per month, 1% transaction fee, $50 setup (Waived until 12/31/03).
Everything included in Merchant Starter
Advanced merchandising tools
Advanced scripting tools for creating robust, interactive stores
Sophisticated marketing tools such as coupons, automated cross-selling, and more
Merchant Professional - Customized pricing for high volume sales. Pricing: $299.95 per month, 0 .75% transaction fee, $50 setup (Waived until 12/31/03).
Everything included in Merchant Standard
Priority customer support
Pricing tailored to meet the needs of merchants with high volume sales
Yahoo Small Business customers can now manage their integrated services from a single management console and access the tools and resources they need to establish their business online, sell their products online, and effectively market online. These resources and services include Web Hosting, enabling customers to establish a professional Web presence; Merchant Solutions, providing everything a business needs to sell online; Domains, fast and easy domain name registration; Business Email, enabling businesses to establish their online identity easily; Marketing Tools, providing specially negotiated deals and numerous online tools for generating leads and acquiring customers; Internet Access, through the newly announced SBC Yahoo DSL and Dial for Small Business; and Recruiting Services through HotJobs.
Yahoo Small Business is a leading provider of services enabling small businesses to be successful online. In a powerful one-stop shop, Yahoo Small Business provides a comprehensive, easy-to-use suite of services that enable small businesses to get online, sell online and market online. Yahoo Small Business provides services such as Yahoo Web Hosting, Yahoo Merchant Solutions, Yahoo Domains and Yahoo Business Mail.