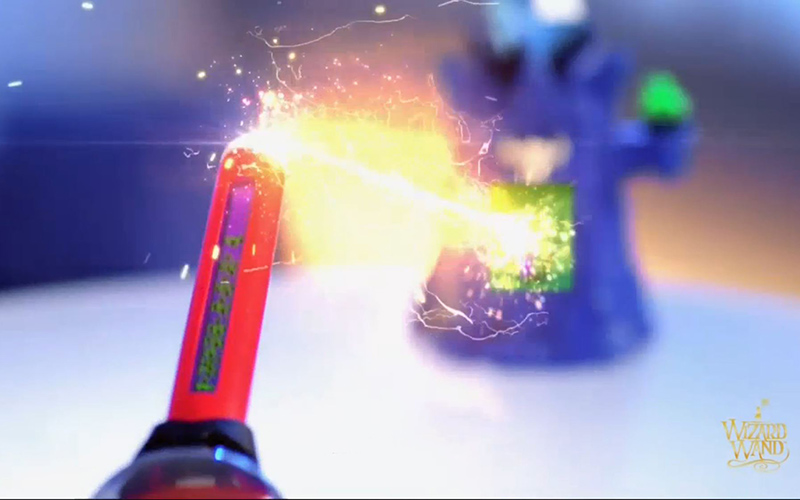 Wizard Wand and Tower. Discover the Magic. Of Dragons, Fairies, and Wizards. You wanna fight, do ya? Master the spells to get the power.
You conrol the magic. Unleash the power of magic with the Wizard Wand. Wave your wand to summon Vog the Red Dragon or Clawtor the Blue Dragon. Cast magical spells, embark on time-travel quests, and battle with wizards. Unlock the vast knowledge of these mythical creatures to fuel your imagination and create your own adventures.
The Red Dragon's knowledge of magic is vast. He comes from the woodlands of Scotland's deep past. There's nothing he fears in the night as he sleeps, unless it be spiders; those give him the creeps.
The Blue Dragon is fierce and his breath is even worse. He knows many secrets and speaks all in verse. His appetite's beastly, beyond all compare; if you feed him bean dip, you better beware.