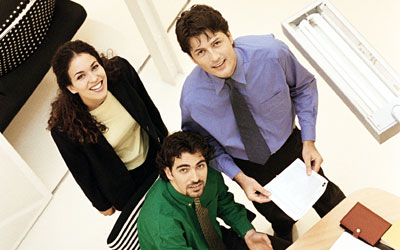 Microsoft has announced the support for Bluetooth enabled devices in Windows XP. The availability of Bluetooth support from Microsoft is a major milestone for this technology and the industry. This will provide Bluetooth device manufacturers with a new standard that makes their Windows development choices much easier. Companies such as Ericsson and Hewlett Packard have built products on the Windows Bluetooth format that allow users to benefit from Bluetooth wireless functionalities such as establishing a connection between their Windows XP PC and other mobile computers, mobile phones, keyboards, printers and mice.
IDC predicts that revenue from Bluetooth related products, such as chips and memory used in devices, should grow considerably in the next few years with widespread adoption beginning next year.
Bluetooth in Windows XP will be available from Bluetooth hardware manufacturers in three to six months. In order for users to take advantage of the support, they'll need to have installed Windows XP Service Pack 1.