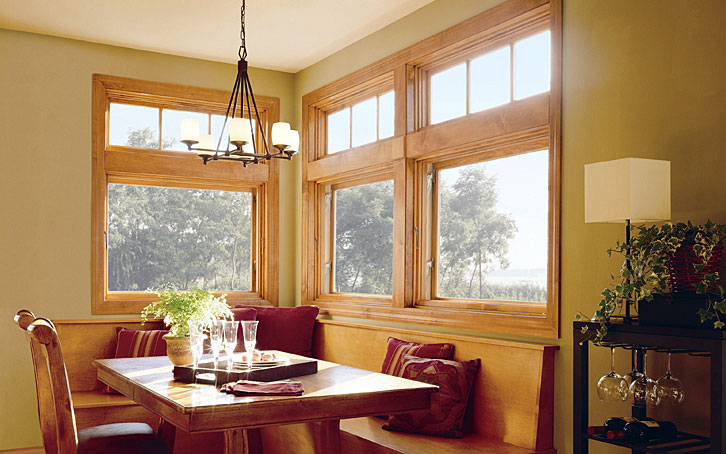 Marvin's Venting Picture Window provides a combination of unobstructed views and cross ventilation. The window's sash projects outward to reveal a screened-in opening that vents stagnant air and reduces condensation.
"Historically, homeowners and architects have had to make a trade-off between enjoying big, beautiful unobstructed views and ventilation. If they chose to install stationary windows with large expanses of glass, they had a spectacular view but windows that can't open," explained Dan Lang of Marvin.
The Venting Picture Window's hidden screen resists mold, mildew, and ultraviolet rays. This screen surrounds the full perimeter when the window projects outward, allowing air to circulate and keeping bugs at bay without obstructing the view. It attaches to the sash at a single point to ensure strength and durability.
Whether in an open or closed position, the venting window maintains consistent sight lines for architectural integrity. From the exterior view, the window appears closed at all times. This gives consumers a sense of security when opening their windows at night.
The projection will not interfere with decks, flowerboxes, or sidewalk traffic.
Ergonomically engineered operating handles provide the control and confidence required for easy sash projection. Hinge arms offer smooth, durable and intuitive operation. Design Pressure ratings meet commercial-grade requirements for air, water and structural infiltration. Wide size matrix ranges enable flexibility in design.
Marvin makes made-to-order wood and clad wood windows and doors.