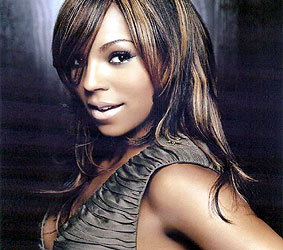 One of Southern California's most celebrated and historic landmarks, The Wiltern LG, will celebrate its renaming on October 21 with a special gala night featuring international platinum recording artist Ashanti and an exclusive celebrity VIP party. Sponsored by LG Electronics, a leading global consumer electronics company, the gala event will be attended by a select group of celebrities, special guests, local politicians and media.
The festivities will include a dynamic presentation from LG Electronics about the company and its association with Clear Channel Entertainment through the sponsorship of the historic theater, giving this exclusive group a taste of the overall experience at The Wiltern LG. Ashanti's stunning set will follow, capping an evening of live music and VIP luxury in one of Los Angeles's most beautiful and historic landmarks, infused with LG Electronics technology.
LG Electronics, a major global player in mobile phones, high definition televisions and internet-enabled home appliances, is honored to be associated with such a venerable concert venue and Los Angeles landmark. LG Electronics will utilize this venue sponsorship to help conserve the storied architecture of The Wiltern for Southern California. Area concert-goers will also have the opportunity to become acquainted with LG Electronics' line of well designed, groundbreaking digital products that will give The Wiltern LG unmatched, Twenty-First century amenities.
Grammy award-winning Def Jam Recording Artist, Ashanti, best known for her hits "Rock Wit U - (Awww Baby)", "Foolish" and "Rain On Me" was chosen to perform at the celebration because of her unique sound, mass appeal and diverse image as a talented and established, rising international super-star.
LG Electronics, established in 1958 as the pioneer in the Korean consumer electronics market, is a major global force in Electronics and Information & Communications products. More than 55,000 employees working in 76 overseas subsidiaries and marketing units around the world, strengthen LG Electronics' core competencies in three main business companies: Digital Appliance, Digital Display and Media, Telecommunication Equipment & Handset. LG Electronics is focused on promoting Home Network and Mobile Network businesses based on cutting-edge multimedia application technology along with Information and Communication Technology as its core business areas.