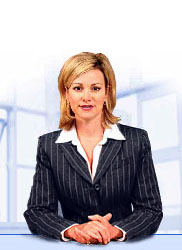 Pulse Entertainment today introduced Mobile Veepers, an all-new version of its award-wining Pulse Veepers technology targeting cell phones, PDAs and other wireless devices. Mobile Veepers offers new forms of wireless communication through a rapid, easy-to-use solution for building photo-real virtual humans and other characters from a single 2D image in seconds. Mobile Veepers is available now for "3GP-enabled" wireless devices throughout Asia, Europe and North America. Pulse today also announced that MTI Ltd., the leading mobile content provider in Japan, is the first Mobile Veepers customer, and will begin offering Veepers-powered premium services in Japan later this year.
Complete with speech, expressions, and other behaviors, Mobile Veepers-based characters can be used for a wide range of consumer communications -- MMS, instant messaging, email, voicemail, chat, etc. -- as well as business applications such as online advertising/branding, commerce, customer service and training. Even novice users can create Mobile Veepers characters in less than a minute, from images captured on camera-enabled wireless devices, or from existing digital images. While they look like high quality streaming video, and can even be delivered as .MP4 video when appropriate, Veepers-generated characters are much smaller than video in terms of file size, can be fully interactive, and can be updated on the fly to deliver new speech and behaviors.
To ensure that Mobile Veepers content plays across the broad range of disparate mobile devices, the Pulse technology dynamically determines the rich media playback capabilities of the targeted device, then converts the Veepers-generated content to the most suitable of several industry standard formats for the device in question. Currently supported formats include 3GP (compressed MP4 video), Java, and other formats for older devices that don't directly support 3D or video.
Based in San Francisco, Pulse is a privately funded provider of media technology and solutions that produce automated, interactive virtual characters for online and wireless applications.