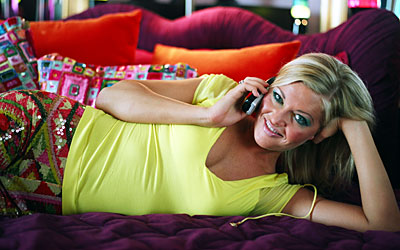 Motorola launched a Universal Mobile Telecommunications System (UMTS) trial in conjunction with Omnitel, the largest wireless network operator in the Baltic States on the day Lithuania joins the European Union.
The Acting President of the Republic of Lithuania, H.E. Arturas Paulauskas, will make the first live public UMTS video call to the country's newly appointed European Union commissioner Mrs. Dalia Grybauskaite, who is based in Brussels on the launch day. The trial, which will make 3G services available to residents of the Lithuanian capital of Vilnius, is scheduled to be completed by November 2004.
Lithuania needed to meet strict telecommunications criteria in order to gain entry to the EU and has exceeded the requirements with the UMTS trial. Improved economic conditions and increased competition between operators in the region have seen the mobile telecoms market in Lithuania steadily expand. Omnitel currently has over one million wireless subscribers and estimates an annual subscriber growth rate of 24 percent by 2004.
As part of this trial, Motorola will supply and deploy Omnitel's full UMTS Radio Access Network (UTRAN), including UMTS multi-standard base stations (Horizon 3G Base Stations), common GPRS/UMTS packet data core equipment and application server to support packet video streaming, Internet browsing, e-mail access and other applications over a UMTS network.