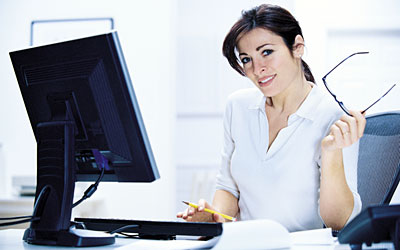 Google now offers consumers direct access to three billion web documents - further extending the company's position as the world's largest and most comprehensive search engine. Google's diverse collection of documents includes web pages, images, and newsgroup messages.
Google also unveiled several new enhancements that make available the latest news, refreshed daily web content, and for the first time, a 20-year archive of newsgroup conversations via Google Groups. In addition, Google Groups was released from beta today.
Google users now have the world's largest and most comprehensive collection of web documents right at their fingertips and can immediately find the information they need using the following services:
The company's flagship search service now offers more than 2 billion documents - 25 percent of which are non-English language web pages. Google Web Search also offers users the ability to search for numerous non-HTML files such as PDF, Microsoft Office, and Corel documents. Google's powerful and scalable technology searches this comprehensive set of information and delivers a list of relevant results in less than half-a-second.
The 20-year archive of Usenet conversations is the largest of its kind and can serve as a powerful reference tool, while offering insight into the history and culture of the Internet. Google Groups was released from beta today with 700 million postings in more than 35,000 topical categories.
Comprising more than 330 million images, Google Image Search enables users to quickly and easily find electronic images relevant to a wide variety of topics, including pictures of celebrities and popular travel destinations. Advanced features include search by image size, format (JPEG and/or GIF), coloration, and the ability to restrict searches to specific sites or domains. "The Google Groups Usenet archive reveals a detailed view into two decades of history - that's ten years' worth of content that existed before the birth of the web," said Sergey Brin, Google's co-founder and president of Technology.
Google searches the top news websites throughout the world to find news stories relevant to users' queries. News results are presented to users in a "News" section at the top of search results pages. In addition, Google refreshes millions of web pages every day to ensure that Google users have access to the most current information.