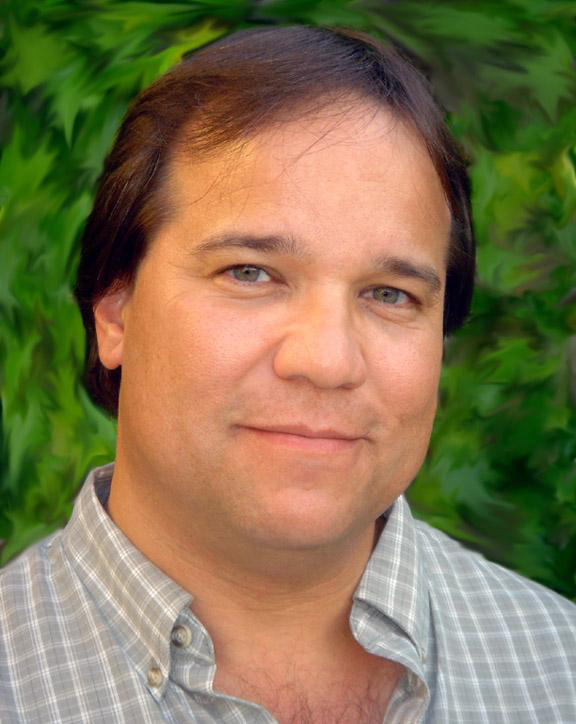 Tony Oliver, whose 25-year career includes voice work on such anime favorites as Robotech, Lupin the 3rd, Bleach, and Gurren Lagann, will be a guest at Otakon 2017.
Oliver began his career as an actor on stage and camera, performing in several feature films and dozens of plays. He found success as a voice-over artist, lending his voice to one of the first foreign-made animated features to receive wide U.S. release (The Sea Prince and the Fire Child).
His first foray into television was as the voice of Rick Hunter in the ground-breaking animated series Robotech. Following that, he turned his attention to writing but continued his voice acting career.
In 1988, he joined Saban Entertainment as a story editor, where he wrote and produced an award-winning adaptation of The Jungle Book and story-edited the long-running Nickelodeon anime series The Noozles. In 1992, Oliver was tapped to help create a new kind of children's television show. The result was the mega hit, The Mighty Morphin Power Rangers. Oliver not only served as the development producer and head writer but also wrote the pilot, co-produced the series, directed the voice actors, played the voice of Saba, and produced the Power Rangers' live appearance at Universal Studios, which drew an estimated 50,000 people on a single day. Later in the year, he co-developed and wrote the script for the international sensation, Mighty Morphin Power Ranger: Live Tour.
Since leaving Saban Entertainment in 1999, Oliver has continued to develop, produce, voice and direct numerous projects for TV, video games, and new media, including .hack//GU, a multi-player online video game; Daigunder for ABC Family/Disney; Gurren Lagann, a breakthrough anime series airing on the Sci Fi Channel; Eureka Seven: Good Night, Sleep Tight, Young Lovers, which premiered on screens nationwide; and Martha & Friends from Martha Stewart and 4Kids Entertainment, as well as voice directing numerous video games like League of Legends.
Tony's many voice acting credits include, Hoodwinked Too; The Muppet's Wizard of Oz; Lupin in Lupin the 3rd; Hibiki in Vandread; Gojyo in Sayuki Reload; Harry in Gun Grave; Ranmaru in Tokko; Shinbo in Cho-bits; Ulquiorra in Bleach; Minato the 4th Hokage in Naruto; as well as voices in video games such as Delta Force: Black Hawk Down, Lord of the Rings: The War of the Ring, Dynasty Warriors, World of Warcraft, Everquest, Neverwinter Knights, Xenosaga, Magna Carta II, Kamen Rider: Dragon Knight, Basara 3 and BlazBlue.
More recently, he adapted and directed the English releases of K-ON! The Movie, Nura: Rise of the Yokai Clan, Fate/Zero and Magi: The Labyrinth of Magic; voice directed the highly-anticipated Dangan Ronpa: Trigger Happy Havoc; and can be heard on Nickelodeon's NFL Rush Zone and the animated musical series Iesodo in the title role. He is currently directing the massively popular series Hunter x Hunter and the highly-anticipated Love Live.
Oliver is brought to Otakon in collaboration with Aniplex of America for a special 10th anniversary celebration of Gurren Lagann.