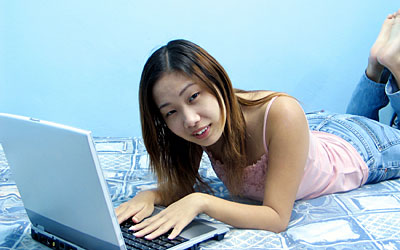 Orion Information Services (OIS) has signed on AT&T as its latest telecommunications partner to provide text messaging services for its wireless products.
This addition now makes it possible for users of the top three U.S. telco operators - AT&T, Verizon and Cingular - to seamlessly connect across OIS services. Acquiring the top three telcos also provides OIS's existing and potential partners a gateway to millions of current and new users of wireless text-messaging services.
Using the short codes 1212 and FLIRT, OIS has now become the first company to carry a full four-digit short code for two-way text messaging across the three major telco operators. This allows all Verizon, Cingular and AT&T cell phone users to share a single short code when accessing OIS text messaging services.
With AT&T, Verizon and Cingular on board, OIS products now blanket 80 percent of the U.S. wireless carriers and their consumers. This means an OIS customer who uses any of these three carriers can now text message with other customers across one platform, regardless of whether that person utilizes the same carrier.
"OIS provides the perfect platform for our business partners to reach and actively engage an enormous new market," said OIS CEO, Kristian Gjerding. In Europe, where the company originated, OIS has launched that continent's most successful dating service: SmartFlirts. SmartFlirts is the first European dating platform to combine web and SMS for location independent access. Given its success abroad, OIS also launched SmartFlirts, in several major U.S. cities this year.
Orion Information Services is a media content provider of consumer information and entertainment services.