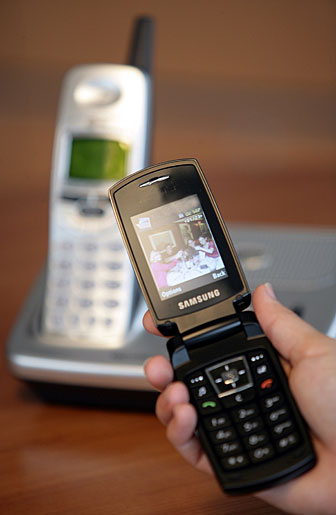 AT&T today announced an unprecedented new offer, which gives subscribers the nation's largest unlimited free calling community, including wireless and wireline phone numbers. The AT&T Unit plan, which is available beginning Sunday, January 21, brings together home, business and wireless calling, creating a calling community of more than 100 million AT&T wireless and wireline phone numbers.
AT&T Unity customers can call or receive calls for free from any AT&T wireless and wireline phone numbers nationwide without incurring additional wireline usage fees or using their wireless Anytime minutes. In addition to free domestic calling to and from AT&T numbers, the AT&T Unity plan includes wireless service with unlimited night and weekend minutes, as well as a package of Anytime Minutes.
The plan is the company's first major converged product offering since the company's December 29 acquisition of BellSouth and consolidation of Cingular Wireless.
To sign up for a new AT&T Unity plan, a customer needs to subscribe to AT&T wireless service and unlimited AT&T local and long distance wireline services. The bundle includes both unlimited local and long distance plans and an AT&T Unity wireless plan.
AT&T Unity rate plans are available to new and existing AT&T qualified residential and small business customers in the company's 22-state service area.