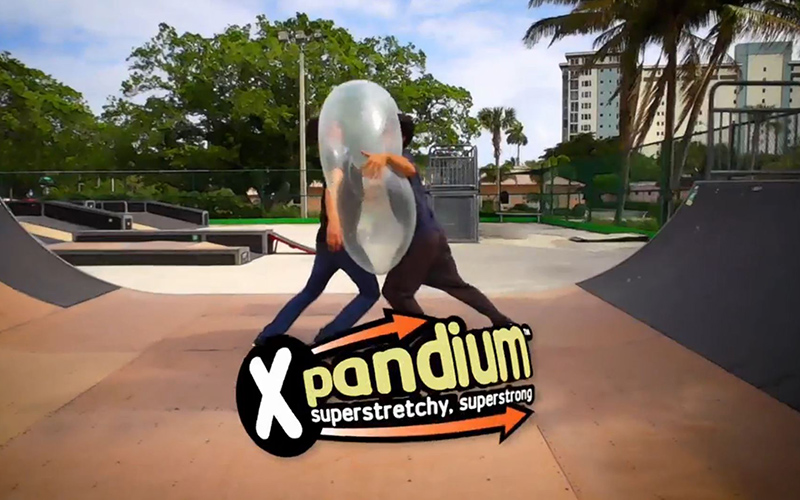 Super Wubble Bubble Ball - Looks like a Bubble, Plays like a Ball. The strongest Bubble Ball of them all. We invented Xpandium, Super stretchy, super strong. Quick patches.
The Wubble is like no other ball or toy you've ever played with before. You see, it looks like a bubble and moves like a bubble but won't pop like a bubble. You can kick it, whack it, throw it, bounce it—and even sit on it. The Wubble floats, wobbles, dribbles, spins, smashes—and makes really wacky sounds.
The Super Wubble bubble ball is made from super-thermo-stretch-tacular stuff that makes it squishy, squashy, super soft and lightweight and allows it to be inflated to three-feet tall. Use the battery-operated air pump (included) to inflate your Wubble bubble ball in just two minutes and when you're finished playing, just deflate the Wubble with the deflation tool (included) and stick it in a drawer for next time. The best part is that the Wubble is fun to play with indoors or outdoors, all year round.