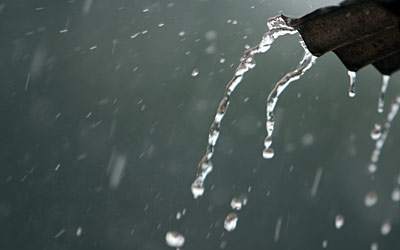 Stormwater Management is expanding its regional presence in Northern California. With the opening of a new office in Sacramento, California, Stormwater Management will focus additional support on the needs of municipalities, engineers and developers from the Bay Area to Lake Tahoe, and north to the Oregon border. The area will be served by Neil Erickson, regional manager, who brings experience in meeting water quality standards specific to municipalities in California.
Stormwater Management develops efficient and economical solutions to meet the water quality requirements for stormwater, as mandated by the National Pollution Discharge Elimination Systems (NPDES). The company has an extensive product line including The Stormwater Management StormFilter,the StormScreen , and the StormGate Separator.
"Our team is increasingly being called on by water quality regulators and engineers in California," said David Pollock, President & CEO of Stormwater Management Inc. "We attribute this surge in demand to our proven technology, and ability to meet local water quality requirements at a low cost per cubic feet per second (CFS). Additionally, partially due to our systems' dewatering capabilities, we offer overall lower maintenance costs for the life of the system."
In accordance with amendments to the NPDES, California has established regulations for stormwater management for construction and industrial activities as well as for municipal separate storm systems. Under phase II of the NPDES, any municipality with a population over 50,000 must have a Storm Water Management Plan (SWMP) in place, and many cities in California are currently developing and implementing plans.
"By expanding our support in Northern California, we can better educate engineers, developers and contractors on the most advanced filtration technology," said Erickson. "We're excited to work closely with our customers to provide exact solutions for their specific needs."
Stormwater Management offers the Storm Filter, Storm Screen and Storm Gate Separator as engineered systems, which can be designed to serve a wide variety of applications.
Stormwater Management (now part of Contech) provides highly effective and innovative products and services to the stormwater industry and industrial/remediation customers.