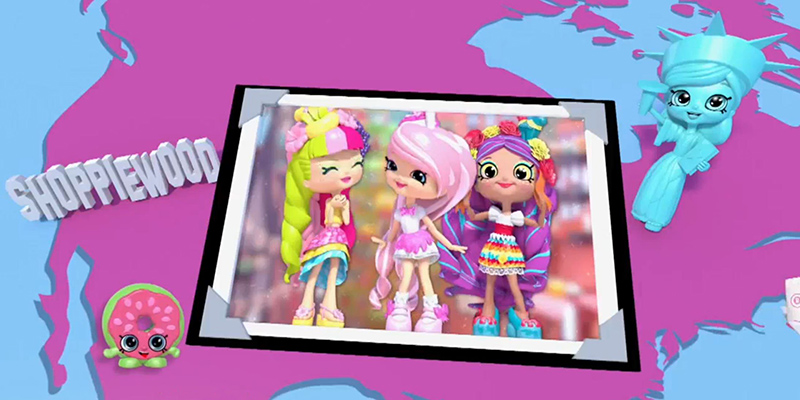 Shopkins World Vacation - First stop, Americas. Roza, Love your makeup. Looking good Valentina, Hollywood.
Go on worldwide ride with Shoppies and Shopkins. Vacation with the gang as they meet crazy bandits and go on even crazier adventures. When Kooky Cookie gets caught up in a diamond heist and goes missing, the Shoppies must go on a wild chase around the world to find her and help bring back the Shop Diamond to its royal owner. Watch as they attempt amazing challenges and face Kooky fans to try and clear her name. Fasten your seatbelt for a world vacation you'll never forget.
Shopkins is a range of tiny, collectable toys, manufactured by Moose Toys. Based on grocery store items, each plastic figure has a cute face and unique name. The collectable toys (which are designated as common, rare, ultra rare, special edition, limited edition, and exclusive) also have lines of clothing, trading cards, and other merchandise. Shopkins World Vacation introduces global geography to the Shopkins Universe.