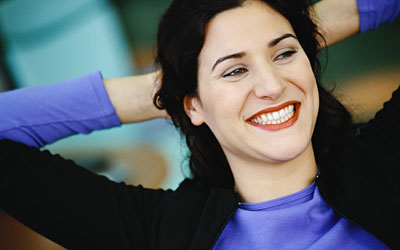 AirPrism today introduced the AirPrism Mobility Management Suite (MMS), a software application that helps enterprises address the unique challenges of deploying, securing, managing and supporting mission-critical mobile devices such as laptops, handhelds and smartphones. The AirPrism MMS is the first comprehensive solution designed to provide continuous management of mobile devices. It ensures the reliability and security of mission-critical mobile resources, increasing worker productivity and lowering total cost of ownership.
Companies are increasingly dependent upon mobile computing for vital functions such as field service, sales and other customer-facing activities. However, the use of mobile and wireless devices creates unique challenges that are not met by existing systems management solutions. The result is increased systems management costs, insufficient data security and costly worker downtime. Built on the unique AirPrism Continuous Management Architecture, the AirPrism MMS enables:
Management across any wired or wireless network
Management even when the device is disconnected from the network
Data security in the event of device loss or theft
Self-diagnosis and self-healing, whether online or offline
Automatic recovery from device memory loss, including battery failure
The AirPrism MMS is a comprehensive, integrated systems management solution for mobile devices that includes modules for Software Deployment, Asset & Configuration Management, Device Control & Data Security, Backup & Recovery and Diagnosis & Healing. The AirPrism MMS helps companies increase revenue through improved worker productivity, and decrease costs by lowering the total cost of ownership for mobile devices. It achieves these benefits by assisting companies in four key areas:
Deployment: AirPrism's solution automates many of the processes required to deploy devices to end users, saving time and money. AirPrism's deployment features ensure consistent device configurations, minimize end-user involvement and simplify the replacement of missing or obsolete devices.
Security: The AirPrism MMS ensures that both the data on the device and access to the network is secured if the device is lost or stolen. It also makes it easier to quickly respond to viruses and security holes by automating the distribution of patches or configuration updates.
Management: The AirPrism MMS provides a centralized, Web-based console that provides real-time status of hardware and software, and ensures that end-users have up-to-date applications and data.
Support: AirPrism's Self-Healing and Diagnostic Framework minimizes end-user downtime and reduces the number of help-desk incidents, as well as providing support for disconnected users.
The AirPrism solution provides continuous management of mobile devices even as they roam across multiple wired and wireless networks, intermittently disconnect from the network, are lost or stolen, or suffer loss of memory. The AirPrism Continuous Management Architecture achieves this through a number of unique technical innovations:
Intelligent Agent: The AirPrism MMS includes an Intelligent Agent that resides on the client device and performs management, security, diagnostic and healing tasks even when the device has no connection to the server. The Intelligent Agent also has a special persistence feature that enables it to survive device memory loss and automatically restore the system to its pre-failure state.
Deep Wireless Support: All of the functionality in the AirPrism solution is designed specifically to cope with the complexities of a wireless environment. AirPrism's solution reaches down to the network interface level on the device and accessories to support configuration of devices for use on Wireless LANs and Wireless WANs. The AirPrism solution also manages the wireless service accounts associated with the devices, and has the ability to proactively contact a device over the air, via IP address or SMS. The Continuous Management Architecture also incorporates intelligent connection and bandwidth management, ensuring that updates occur reliably and bandwidth use is optimized.
Self-Diagnosis and Healing Framework: The AirPrism MMS enables IT management to execute or schedule customized diagnostic tests that guarantee correct operation and compliance with IT standards. End users can also initiate tests and correct errors while offline or when IT is unavailable.
Advanced Security: AirPrism includes comprehensive tools for access control and data protection including the ability to remotely "lock down" the device and encrypt, purge or backup data.