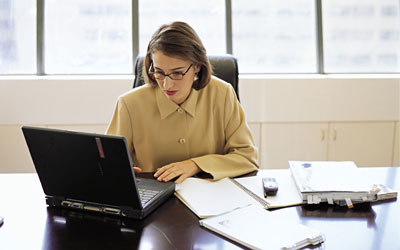 Carat Interactive appointed Ron Belanger as Vice President of Search Engine Marketing. In this role, Belanger will be responsible for guiding the strategic vision of Carat Interactive's search engine marketing practice.
Prior to joining Carat Interactive, Belanger was Vice President of Account Development at Inceptor where he led the consulting group responsible for developing search marketing campaigns for major clients such as Best Buy, Sun Microsystems and the NCR Corporation. Before this, Belanger was a member of the consulting arm of Fairmarket, a pioneer in outsourced dynamic pricing solutions to business merchants and web communities.
"Ron's search engine marketing expertise coupled with nearly ten years of technology consulting and account management empowers Carat Interactive's search practice with an entrepreneurial mindset that allows for adaptability, flexibility and world class service," said Sarah Fay, President of Carat Interactive.
The agency's comprehensive search marketing solution involves paid placement, paid inclusion and organic search engine optimization. Recent client success includes a Hyatt's Hotels campaign in which search increased the hotel's number online bookings while reducing the estimated cost per lead by 30%.
"My perspective on search is that many verticals have yet to capitalize on the tremendous benefit of search marketing, said Belanger. "In an era of spam and Do Not Call Lists, incorporating a comprehensive search marketing strategy allows our clients to reap huge rewards and enjoy historically low cost per leads."
According to a recent report by the Interactive Advertising Bureau and PricewaterhouseCoopers, search engine marketing continued to lead the growth in Internet advertising, representing 29% of total ad revenues, up from 8% in the first half of 2002. The report further validates the success of search marketing as a decidedly productive channel for acquiring new customers online.
Belanger holds a B.A. from Clark University and is a candidate for a Masters of Business Administration at the McCallum Graduate School of Business at Bentley College.