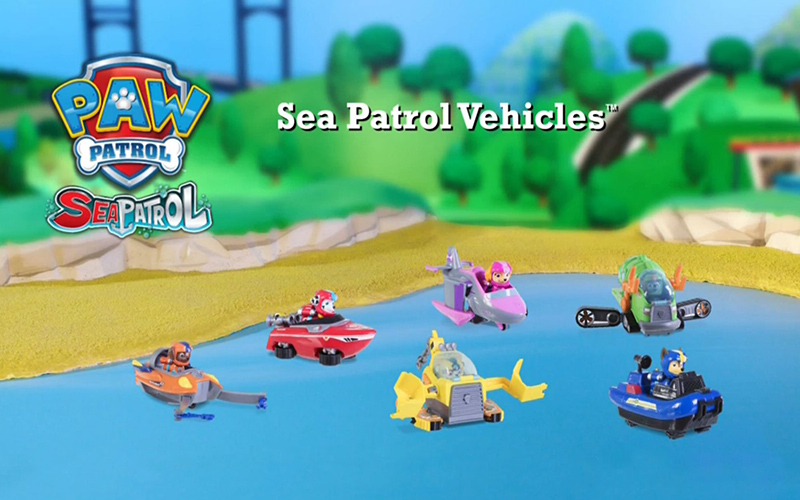 Sea Patrol Vehicles with pups. Paw Patrol - you can transform from land to sea.
The Sea Patroller uses drop-down wheels to transform from ship to land vehicle, to take pups on new and exciting missions
Lift Ryder out of sticky situations with the moveable crane and attachable cage. Once on board, send him down the ramp on to land with his Rescue ATV.
Use flashing lights and sounds to keep the Adventure Beach safe, and the lifesaver launcher to rescue anyone in distress.