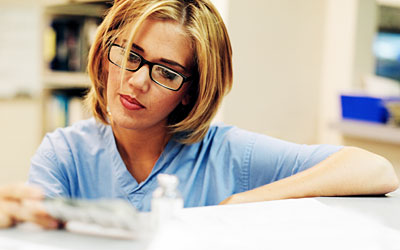 Zebra Technologies today announced three innovative printer/encoder products for RFID smart labels designed to support suppliers and manufacturers worldwide in the adoption of "EPC-compliant" RFID to enable enhanced logistics and inventory management initiatives throughout the retail supply chain. Zebra is previewing its new R110Alchemy smart label "print-and-apply" engine, as well as introducing two versions of its R4Mplus UHF (900 MHz) smart label printer/encoders.
"Zebra is a pioneer in the development of RFID solutions to support the current industry initiatives backed by major retailers, manufacturers, the UCC, and the Auto-ID Center," says Zebra's president, John Paxton. "For years, Zebra has built a global presence with Fortune 500 firms as a leading provider of technical innovations for supply chain and business efficiency. Today, Zebra is playing a key role in the development of smart label technology, standards, and applications based on our understanding of new industry RFID compliance programs and the positive financial impact RFID can make to the bottom line for major retailers and suppliers."
Currently, most of the high cost associated with manufactured smart labels is attributed to the converting process, which involves attaching the RFID inlay onto the label stock. Zebra's Alchemy on-demand converting technology can reduce the cost of smart labels by 30 percent because it eliminates the converting step during the smart label creation process. As a result, the efficiencies gained for a typical, high-volume supply chain application can cost-justify an investment in an R110Alchemy smart label solution with the return-on-investment measured in weeks.
With the R110Alchemy engine, smart labels are created on-demand within the printer, and only when needed. The print engine allows for the use of existing label stock as well as conventional RFID transponder inlays to deliver maximum cost efficiencies.
The R110Alchemy engine is designed specifically for high-speed, print-and- apply label applicators, which print and then automatically apply a finished label to an item. The R110Alchemy also supports all types of 13.56 MHz and UHF RFID inlays, making it suitable for both current "EPC-compliance" and future RFID initiatives.
According to Clive Hohberger, PhD, vice president of technology development for Zebra, "The technical innovations within Zebra's R110Alchemy engine are engineered to deliver real-world business benefits. By eliminating external label conversion costs, Zebra's Alchemy is well-positioned to help accelerate EPC implementation."
Along with the preview of the R110Alchemy engine, which will be commercially available in early 2004, Zebra is launching two new tabletop RFID printer/encoders. The R4Mplus may be ordered to Class 0 or Class 1 ultra-high frequency (UHF) EPC specifications, depending on user requirements. Zebra's top-selling durable and reliable desktop R402 smart label printer/encoder and the performance R-140 printer/encoder also will be on display, both of which support a range of 13.56 MHz RFID technologies.
Zebra Technologies delivers on-demand printing solutions for business improvement and security applications in 90 countries around the world. More than 90 percent of Fortune 500 companies use Zebra-brand printers. A broad range of applications benefit from Zebra-brand thermal bar code, smart label, receipt, and card printers, resulting in enhanced security, increased productivity, improved quality, lower costs, and better customer service. The company has sold more than three million printers, including RFID printer/encoders and wireless mobile solutions, and also offers software, connectivity solutions, and printing supplies.