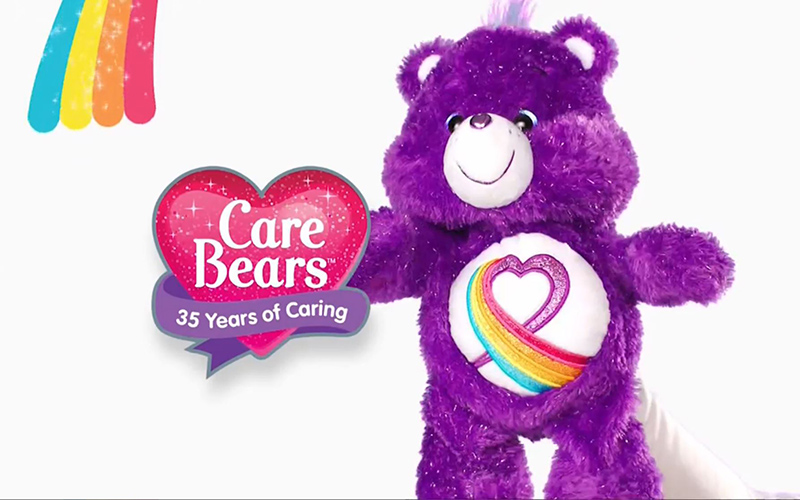 Rainbow Heart Care Bear and Friends - Hey now, get on your feet; it's going to be so sweet. We'll boogie to the beat, with every bear we meet. No time to spare, grab your bear, let's go, drop it down, take it low, yo. It's a care bear's rainbow. Now Squeeze.
Introducing the new 35th Anniversary Rainbow Heart Bear
Rainbow Heart features deluxe glittery fabrics and details
Stands 13 inches tall
Perfect for kids and collectors alike
Includes Authenticity Certificate
The Care Bears' heartfelt message of kindness and empathy has touched many lives over the past 35 years and these loving, loyal friends are celebrating their anniversary in a very special way. The limited edition 35th Anniversary Care Bear features the new Rainbow Heart Bear in a beautiful commemorative package with a certificate of authenticity. Perfect for longtime collectors as well as new fans. Rainbow Heart's lush and huggable royal purple fur has special glittery speckles and her heart-shaped nose is a shimmery purple metallic color.