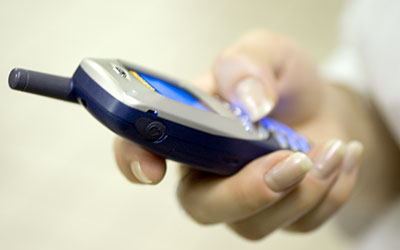 Western Wireless launched downloadable wireless products and services based on Qualcomm's BREW system. The Western Wireless BREW-based "Hello2 Fun" service enables Cellular One customers to access enhanced wireless data applications and services -- such as games, ringtones, and other entertainment and business applications -- and download them over the air directly to their wireless device. Western Wireless' CDMA network covers more than 820,000 square miles in the western and midwestern United States and is the largest wireless network devoted to rural communities in America.
"The rapid time to market Western Wireless was able to achieve using the BREW system validates Qualcomm's efforts to provide a flexible solution that enables operators to quickly and easily deploy a high-quality wireless data offering for their subscribers," said Peggy Johnson, president of Qualcomm Internet Services. "The wide array of BREW-enabled handsets and applications that Western Wireless is bringing to market will certainly give their customers plenty of choice, whether they want to be more productive or simply have fun using their mobile phone."
"The launch of the Western Wireless BREW-based services, together with our recent digital network enhancements, demonstrates our commitment to offering Cellular One customers a great wireless experience," said Jerry Gallegos, vice president of marketing at Western Wireless Corporation. "Using the BREW system will assist us in realizing positive results through the deployment of our wireless data services and will continue to position us as a leading provider of wireless communications services to rural America."
Qualcomm's BREW system provides products and services that connect the mobile marketplace value chain, which includes application developers, publishers, content providers, device manufacturers, operators and consumers.
Publishers and developers worldwide are generating revenue from BREW-based applications and content, and 21 manufacturers have offered more than 100 BREW-enabled device models to consumers. Western Wireless joins many very successful operators around the world that have deployed commercial BREW-based wireless data services, including Verizon Wireless, ALLTEL, Midwest Wireless and U.S. Cellular in the United States, China Unicom, KDDI in Japan, KTF in South Korea, Telstra in Australia, VIVO in Brazil, BellSouth International in Colombia as well as BellSouth International in Panama.
Qualcomm develops and delivers innovative digital wireless communications products and services based on the Company's CDMA digital technology.