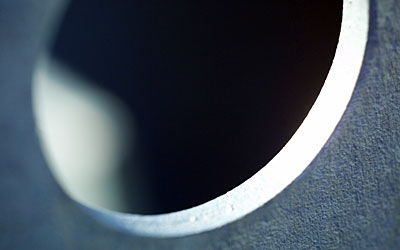 INOVA xT physical vapor deposition (PVD) system from Novellus has been successfully qualified by Hynix for aluminum PVD applications at the manufacturer's fab.
Citing cost considerations and system productivity as the key drivers of this purchasing decision, Mr. S. I. Sohn of Hynix said "The INOVA xT carries the trademark productivity and technology advantages we've come to expect from Novellus. We're impressed by the system's flexibility, its quick process qualification, and by the production yields we're already experiencing in high-volume manufacturing in a very short period of time."
"PVD productivity is key to controlling metallization costs," said Dr. Rao Mulpuri of Novellus. "We are very pleased that Hynix has chosen the INOVA xT for their production needs, and we look forward to working closely with this important customer on a variety of PVD aluminum manufacturing applications going forward."
Dr. Mulpuri added, "With the successful introduction of aluminum processes on the INOVA xT platform, Novellus will begin to add more PVD applications in the near future to cover the needs of customers in both memory and logic."
Since its introduction in 2000, the INOVA xT 300-mm platform has consistently led the industry in technology and productivity for copper logic applications, but is now seeing significant market traction for PVD aluminum applications as well. Hynix is the fifth semiconductor company in Asia to select the Inova xT for advanced 300-mm manufacturing in the past four quarters.
Novellus (now part of Lam Research)manufactures, markets, and services advanced deposition, surface preparation, and chemical mechanical planarization equipment for today's advanced integrated circuits.