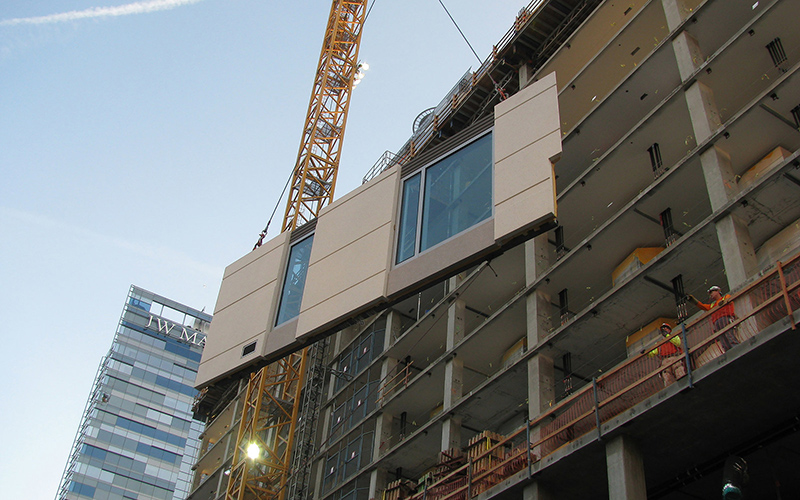 On October 13, 2017, Clark Pacific announced that Carlo Eisner de Eisenhof and Jim Lewis have joined the company to help accelerate development and delivery of innovative architectural façade systems for the California building industry.
Carlo Eisner de Eisenhof joins Clark Pacific as general manager of its integrated glass operations. Mr. Eisner brings with him over 25 years' experience in design and delivery of façade systems – having spent over 17 years at Permasteelisa with positions in Europe, Asia, and North America, and most recently with Admiral Glass in Houston. Mr. Eisner has a degree in architecture from the University of Architecture in Venice, Italy and has worked with many leading architects and owners to successfully deliver projects of all sizes and levels of complexity.
Jim Lewis joins Clark Pacific as director of sales for architectural façade systems, bringing over 25 years of building industry experience delivering prefabricated systems for the architectural facades market. Mr. Lewis comes to Clark Pacific from the Precast/Prestressed Concrete Institute (PCI), where he was responsible for the areas of architecture, BIM, and innovation and prior to that, Gate Precast, where he educated architects and owners on the economic and sustainable value of prefabricated systems. Mr. Lewis has a degree in architecture from the University of Virginia in Charlottesville, VA.
With the addition of these experienced industry leaders, Clark Pacific furthers its commitment to accelerate the market's transformation to ever more complete prefabricated building solutions for the construction industry.