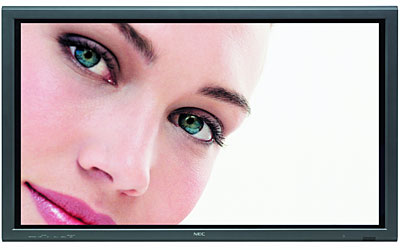 The Consumer Electronic Association's survey found that the number one desired gift item this season is the plasma TV. In fact, the study indicates that nine percent of consumer electronic gift buyers plan to purchase a plasma television as a gift.
According to Ron Gillies of NEC, studies show that Americans are spending more time at home and using display technology to connect with friends and family. "People are tired of going all the way to the movie theater to enjoy an exciting, engaging entertainment experience," he said. "Now, you don't have to be a millionaire to be the envy of your neighborhood, especially during football season."
To meet growing consumer demand, NEC has introduced its new Showcase Series home entertainment projector and plasma display line which offers first-time buyers to discerning enthusiasts a complete range of vivid, adaptable and reliable large screen display choices.
The Showcase Series complete line of home entertainment projectors and plasma displays are engineered in NEC's world-renowned design labs and optimized for vivid image quality, high brightness and resolution and real- life color reproduction in almost any environment.
NEC Solutions provides mobile enterprise computing systems, biometric security solutions, business intelligence, projector and plasma display solutions, business service management, and IT professional services.