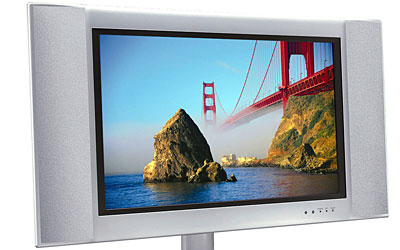 GE Advanced Materials is expanding the Illuminex diffuser film family of optical films for liquid crystal display (LCD) back-lighting applications into complete display solutions for applications such as televisions, notebook PCs, computer monitors, and automotive global positioning system (GPS) displays. These materials provide both top and bottom diffuser film solutions in LCD back-light modules to help enhance performance under demanding environmental reliability conditions and greatly expand GE's wing-to-wing materials solutions capabilities for the global electronics industry. GE's Illuminex diffuser films offer key advantages over traditional coated polyethylene terephthalate (PET) films by eliminating the coating, which can experience failures from flaking, voids, and scratching of light guides, resulting in poor yields.
"The proliferation of new products with LCDs and the trends toward larger size and greater thinness have created challenges for manufacturers in terms of higher temperature performance, optical quality, and durability," said Todd Hoff of GE. "By extending our Illuminex diffuser film portfolio into full solutions for LCDs and making further global investments in this product line, GE will be able to offer comprehensive performance and quality advantages in a range of applications."
Illuminex diffuser films combine the advantages of GE's expertise in Lexan polycarbonate optical-quality resins with a Class 10,000 low-stress, optical-quality clean room environment. These films feature excellent optical properties that are built into the film formulation or calendared into the film surface - vs. traditional PET films that are coated - to help deliver an excellent combination of cost-effective quality and performance. Further, Illuminex diffuser films may help increase yield vs. coated diffuser products, which scratch more easily and can fail during handling and assembly.
As LCDs continue to evolve, becoming larger and thinner with an increased number of light sources, there is a need for higher temperature and humidity performance. GE Advanced Materials' products help address these requirements, offering a heat deflection temperature (HDT) of 130 C and outstanding performance in high-temperature and high-humidity conditions.
Illuminex diffuser films can be found inside of the LCD back light of GPS navigational units. The films help deliver superior operating reliability due to their higher glass transition temperature (Tg) and superior dimensional stability in extreme conditions. This results in a display, which maintains luminance and superior flatness when compared with traditional coated diffuser films. As these applications are exposed to typical end-use operating temperatures of more than 85 C, the performance of the film used in these displays is critical to quality.
As notebook PC technology becomes increasingly advanced to incorporate computing, entertainment, and communication, the need for improved visual performance becomes paramount. With these displays getting thinner and correspondingly hotter, Illuminex diffuser films may provide superior performance at higher temperatures and humidity, and can deliver superior anti-scratching in notebook light guides. GE Advanced Materials has combined Lexan optical resins, optical film manufacturing, and proprietary optics into this next generation of optical films, which are found inside LCD back-light modules.
In LCD monitors, Illuminex diffuser films may provide superior flatness performance in the end-use application, due to the higher HDT (less than 130 C) and lower stress (greater than 50nm) vs. traditional PET-based display films. This allows for a higher quality display and can improve the performance issues, which customers have with their displays.
In LCD television applications, consumers are demanding wider screens with brighter, crisper images. As products become larger, the need for superior reliability in the LCD module becomes critical to the end-use performance. GE Advanced Materials continues to develop its proprietary resin, film, sheet, and optics technology to attempt to deliver unique products, which have the potential to meet the needs of this fast-growing sector.