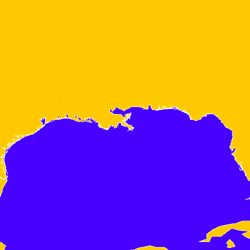 Spinnaker Exploration Company announced a significant discovery on the Spiderman/Amazon prospect (DeSoto Canyon Blocks 620 and 621) located in the Eastern Gulf of Mexico.
The discovery well was drilled in 8,100 feet of water to a total depth of 18,065 feet and found both of its Middle Miocene objectives hydrocarbon- filled. The Spiderman/Amazon area is located approximately 90 miles southeast of Venice, Louisiana.
Based upon log analysis, the well exceeds Spinnaker's pre-drill estimates for pay thicknesses. Evaluation and appraisal operations are ongoing and will take several days. The evaluation operations yet to be conducted include additional openhole logs and fluid sampling. Following this further evaluation, the well will be sidetracked to an updip location in order to obtain conventional cores and to complete the well in a structurally high position.
Spinnaker owns an 18.33% working interest (WI) in the Spiderman/Amazon area. Anadarko Petroleum Corporation, the operator, holds a 45% WI and Dominion, owns a 36.67% WI in the area.
Spinnaker owns a 33.33% WI in two nearby and related prospects, San Jacinto (DeSoto Canyon Block 618) and Niobrara (DeSoto Canyon Block 577). An appraisal well should commence at San Jacinto in early 2004.
Spinnaker owns a position in a total of seven prospects including Spiderman/Amazon in the Eastern Gulf of Mexico, all of which were obtained at the OCS Sale #181 in December, 2001.
Spinnaker Exploration Company (acquired by Hydro) is engaged in the exploration, development, and production of natural gas and oil in the U.S. Gulf of Mexico.