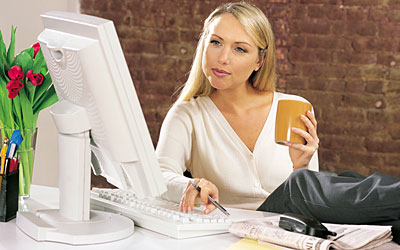 QLogic chose Agere as its system chip supplier for its new 4 Gigabits per second Fibre Channel application specific integrated circuit and host bus adapter storage area networking solutions.
The 4 Gbits/s HBA FC SANblade 2400 series is deployed as both PCI Express and PCI-X 1.0 / 2.0 host bus interface products.
"QLogic selected Agere's chip technology because of its expertise in successfully integrating high-speed serializer/deserializer interface technology," said Roger Klein of QLogic.
"Agere's business relationship with QLogic demonstrates our intense focus on the highly attractive SAN market," said Samir Samhouri of Agere. "Agere's experience in integrating high-speed interface technology and advanced signal integrity technology made it possible for us to deliver high-performance system chips to QLogic the first time through the validation process."
The SANblade product line is designed for QLogic channel partners around the world to migrate large, high-end businesses, and small and medium businesses from direct-attached storage technology to SANs.
Agere, a leader in providing SoCs for storage applications, has one of the industry's broadest portfolios of SerDes high-speed interface technology. Agere's interface portfolio supports speeds from 155 megabits per second to 10 Gbits/s.
Such standards include 1, 2, 4 Gigabit Fibre Channel; 1.5 and 3 Gbits/s SATA and Serial Attached SCSI, PCI, PCI-X, PCI-X 2.0, PCI Express, SPI-3/4/5, SFI-4, serial RapidIO and XAUI.
QLogic supplies Fibre Channel host bus adapters, Fibre Channel blade server switches, and Fibre Channel stackable switches.
Agere (merged into LSI, acquired by Avago, now Broadcom) develops semiconductors for storage, wireless data, and public, and enterprise networks.