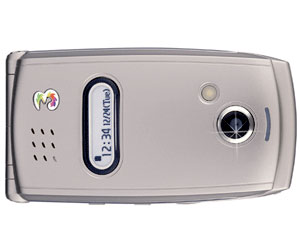 NEC announced that it will start delivery of the next W-CDMA3G handsets to 3G operation companies of Hutchison Whampoa branded 3. Total order of 3G handsets from Hutchison 3G has reached almost 6 million from the past.
The new models for Hutchison's worldwide operation will be started delivering to 3 between end of October and early November 2003. As 3G expand to roll out globally, NEC's ongoing role in Hutchison 3G will continues to lead from the front in experience, design and manufacturing of 3G mobile terminals.
One of the new models, the compact e616 offers person-to-person video, audio and video streaming, video recording and playback, and a built-in GPS (Global Positioning System) for location-enabled services. Internet browsing via the 3 portal is available through a dedicated "3" key and front and back mounted cameras have zoom and pan-focus keys, with a handy camera light for quality pictures, day or night. The slim design is visually striking and lightweight. The 2.2 inch screen recognizes over 65,000 colors and the combination of high- quality audio and visual features make viewing video clips or game playing, using Java technology, an impressive experience.
NEC demonstrates its leadership in 3G mobile technologies at ITU Telecom World 2003, exhibiting a range of innovative and cutting edge handsets. NEC's product portfolio for UMTS and W-CDMA handsets is extensive, providing stylish terminals, mobile Internet applications and software.