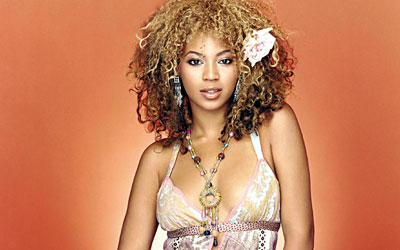 Sprint is making it easy for music lovers to keep their favorite songs close at hand with Music Tones, ringers created from excerpts of an artist's actual recordings. Today Sprint has announced that ringers from Beyonce Knowles' Columbia solo album Dangerously in Love, "Crazy in Love" and "Baby Boy," have cumulatively gone "Gold" by selling more than 500,000 downloads to PCS Vision customers since becoming available less than six months ago. Dangerously in Love album is one of the top selling albums of 2003, selling six million units worldwide.
"As consumers become increasingly dependent on their mobile phones, it becomes even more important that their phone reflects their own unique tastes. Music can be incredibly personal and in the form of a ringer is a great way for consumers to express their personality through their PCS Vision Phone," said Jeff Hallock, vice president of consumer product marketing for Sprint. "The fact that ringers are going 'gold' by music industry standards is evidence of their popularity and desire for personalization. Ringers can say a lot about the phone's owner and maybe more about the incoming caller -- perhaps 'Crazy in Love' plays when that special someone calls."
Sprint was the first U.S. carrier to offer ringers that sound like actual songs with the introduction of Music Tones from the Sony Music Mobile Group last July. The Sony Music Mobile Group works with Sony Music labels to identify, create and launch a wide range of repertoire as Music Tones. Sony Music was the first major company to offer Music Tones in the U.S. and is today a leader in this field.
Sprint offers a wide range of ringers including Music Tones, polyphonic, animated and voice ringers. In 2003, Sprint sold more than 20 million ringers and screen savers on its PCS Vision service.