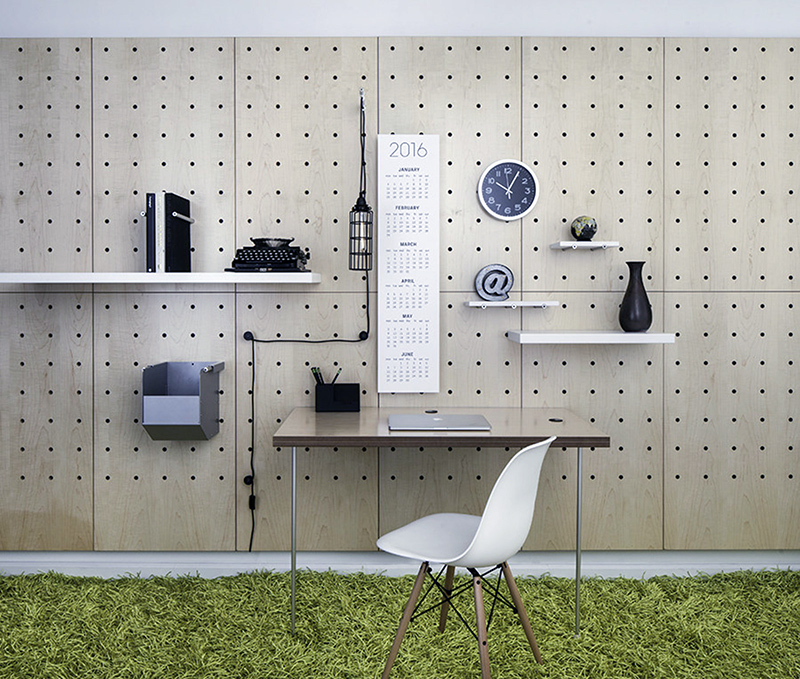 In South East Asia people are used to smaller homes, often living in a high rise, high-density environment. Homeowners and renters alike need to be inventive, especially when it comes to storage. The trend for smaller homes is also gaining popularity in the US and Europe, which has prompted Thinkterior to design a product - multifunctional wall panel - with smaller spaces in mind.
As homes get smaller living spaces need to accommodate multiple functions; work, sleep, entertaining and even cooking. myWall can be configured to address all of these needs and a series of myWall panels in a small apartment can free up valuable floor space by eliminating the need for book cases, wardrobes, TV consoles and kitchen cabinets, just go vertical.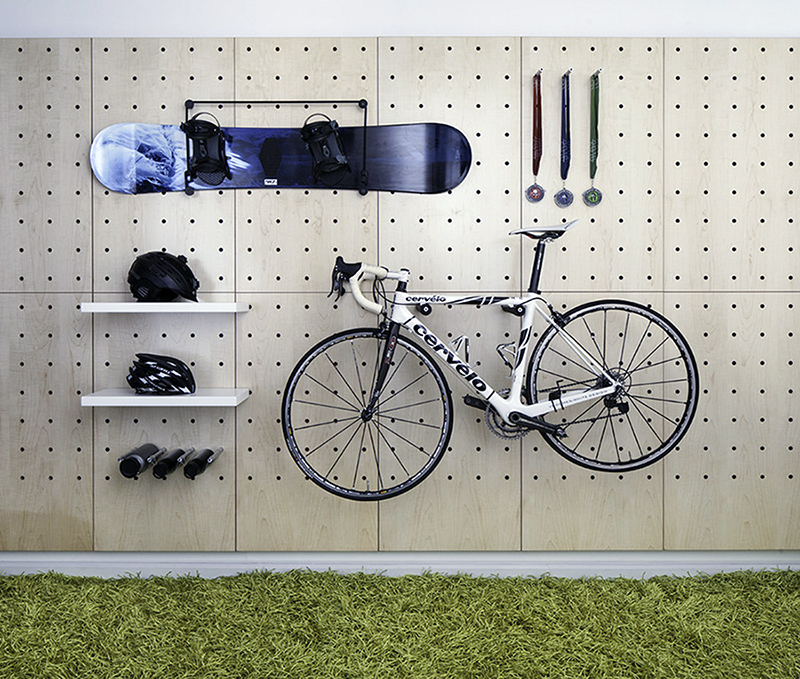 myWall is a high quality hardwood panel that resembles an oversized peg-board. The hardwood panel sits on an aluminum cleat that is attached securely to the wall. Once the cleat is fixed, there is no need to drill again as all Thinkterior myWall accessories have been designed to plug and play using aluminum pins that allows the user to create smart storage solutions according to their individual needs.
The myWall panel uses Para wood, also known as rubber tree wood and it's a by-product of the Thai latex industry. Para wood has a great natural color, a beautiful grain and it is extremely durable, it's even used to construct bowling alley lanes. Thinkterior chose this material not only because of its sustainability but also for its durability. They also use aluminum for our locking pins, which are also recyclable.