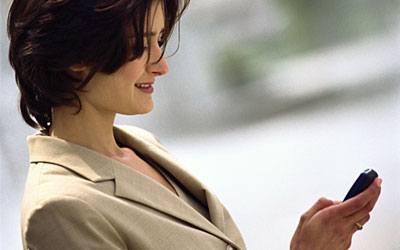 3G Americas and the CDMA Development Group (CDG) today announced the conclusion of their collaboration in a series of joint technical workshops with leading GSM and CDMA operators and vendors to identify key elements necessary to ensure that Multimedia Messaging Service (MMS) deployments will be interoperable within the Americas. The resulting document, Americas MMS Inter-carrier Implementation Guidelines, collaboratively drafted by the MMS working group, is available for all parties who may design, develop, manufacture, or provide MMS equipment or services.
Chris Pearson, President of 3G Americas commented, "The technical recommendations for MMS interoperability provided by this collaboration with the CDG will help operators and vendors in the GSM and CDMA communities to deliver simple and convenient use of Multimedia Messaging services to their customers. Though focused on the Americas, these recommendations may serve as an example for other regions of the world to follow."
The core set of technical and service-level requirement guidelines developed by the joint working group cover multimedia routing, MMS relay/server connectivity and multimedia charging for successful MMS inter-working between operators. It is the group's intention that these guidelines will enable MMS deployments in the Americas based on 3GPP Release 5 (R1) and 3GPP2 Release 0 (R6) and facilitate the exchange of MMS messages between CDMA and GSM customers.
"Just as inter-carrier, inter-technology interoperability for Short Message Service (SMS) broke down the barriers and greatly contributed to the immense uptake of the service by wireless customers, this step towards MMS interoperability is crucial for a similar mass adoption of MMS services in the Americas," stated Perry LaForge, Executive Director of the CDG. "This joint effort by our organizations demonstrates our commitments to delivering the best customer experience and creating new opportunities for operators."
MMS was first available commercially more than two years ago and is now offered globally by more than 215 GSM and CDMA operators according to EMC World Cellular Database. Services available with MMS include popular picture and video transfers, and voice and graphic attachments. Hundreds of devices are currently available for either CDMA or GSM customers from a variety of vendors.
Leading industry analyst Mark Lowenstein of Mobile Ecosystem commented, "This will serve as a galvanizing force for one of the most exciting next generation wireless applications." He continued, "The wireless customer wants convenience, ease of use, and ubiquity among fellow wireless users from their MMS services. This collaboration by 3G Americas and CDG provides a positive message for the industry."