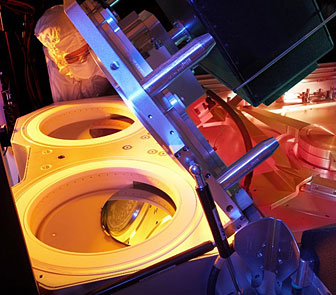 The Applied Producer Black Diamond II system for depositing the semiconductor industry's most advanced low k film has been released by Applied Materials.
Providing a k-value of less than 2.5, the system utilizes Applied's nano cure ultraviolet curing technology to achieve a robust, manufacturable film compatible with chemical mechanical polishing and packaging processes. Black Diamond II enables the continued scaling of copper/low k interconnects to 45nm and beyond -- allowing chipmakers to create faster, more powerful devices that will drive next-generation mobile electronics and computers.
"The Applied Producer Black Diamond II system overcomes the significant technical challenges of integrating low k films for the 45nm node and beyond," said Dr. Farhad Moghadam of Applied Materials. "Key customers and organizations are designing Black Diamond II into their most advanced, highest-performance chips."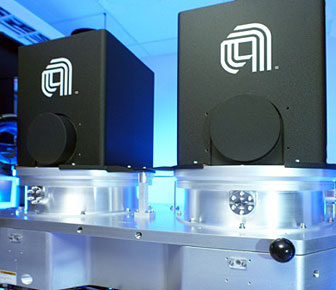 "Our depth of experience with low k technology offers chipmakers a wealth of knowledge to accelerate the critical integration process in fabricating advanced low k interconnects."
The Applied Black Diamond II system builds on the company's award-winning Black Diamond technology, combining advanced low k chemical vapor deposition with its new NanoCure UV chamber on the high-productivity Producer platform to achieve the critical properties required for advanced interconnects. Key to the film's low k-value is its tightly distributed small-sized pores, which provide excellent integration stability and high mechanical integrity.
Applied's NanoCure process is the only UV cure available today that provides in situ cleaning -- an important requirement to achieve high uptime and low defects. The NanoCure chamber is available to customers on the Producer platform, either integrated with the Applied Black Diamond II chamber or in a stand-alone configuration for greater fab flexibility.
Applied Materials supplies equipment and services to the global semiconductor industry.