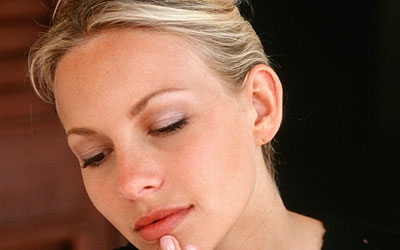 Mac Cosmetics will support the 2004 Olympic Games by taking part in the highly anticipated Opening and Closing Ceremonies. Appointed by Jack Morton Public Events, producers of the Opening and Closing Ceremonies of the 2004 Olympic Games in Athens, Mac will provide design, makeup artistry support and cosmetic products. Additionally, Mac will prime several hundred key cast members, including the eight flag bearers, 110 placard bearers and final torch bearer for this year's most exciting international event.
"Mac is thrilled to bring our passion and team spirit to this global celebration, especially as the Olympic Games returns to its birthplace," said John Demsey, President of Mac Cosmetics.
The Opening and Closing Ceremonies are the benchmarks of the Games and have captivated billions of TV viewers around the globe in the past. The Mac Cosmetics PRO Team, headed by Co-Directors Nadine Luke and independent makeup artist Kirsten Piggott along with the Ceremonies Artistic Director, Dimitris Papaioannou, and international fashion designer Sophia Kokosalaki are currently finalizing preparations for the series of inspirational and visually stunning performances that will take place in less than a month.
Mac Cosmetics appointed Makeup Co-Director, Nadine Luke, to lead a team of 35 international Mac artists who have traveled from countries such as USA, South Korea, France and Thailand to participate in this creative endeavor. In addition to developing and maintaining an unrivalled film, video and print portfolio, Nadine has worked closely with renowned fashion designers such as Alexander McQueen, Roberto Cavalli, Carolina Herrera and Chloe, carving a name for herself as runway makeup artist extraordinaire. Nadine's talents and panache will not only complement the 2004 Olympics, they will add unmistakable flair and creative energy unparalleled to ceremonies past.
"The 2004 Opening and Closing Ceremonies celebrate the human element of Greek civilization. The faces will be made-up with elegance and simplicity in order to reveal the individual natural beauty of each person," says Dimitris Papaioannou.
Mac Artist Relations actively liaises with the world's film, television, music and theatrical industries. The Mac Pro Team, which comprises Mac's stable of senior make up artists, is the voice, spirit, and living embodiment of Mac's products and culture. In the world's creative centers, members of the Mac Pro Team can be found on-set at photo shoots, backstage at the international fashion shows, behind the Scenes at award nights, creating the onscreen looks for top celebrities or supplying techniques and tips to the world's media. Since its inception, Mac Artist Relations has supported over 200 films, 70 television productions and a great number of high profile musical artists.