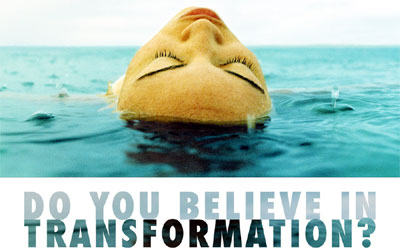 Much like the body can be transformed with a regimen of diet and exercise designed to keep people feeling great, looking young, and living longer, the skin can be transformed to a younger and healthier appearance with use of the Obagi Nu-Derm System.
The very premise of the Obagi Nu-Derm System is transformation. The System corrects the skin's cell functions and improves the signs of premature aging and photodamage, such as fine lines and wrinkles, hyperpigmentation, and saggy skin. The result: skin that has been transformed to look and act younger and healthier.
The concept of younger looking skin is easy to grasp, but how does skin act younger?
As babies our skin is perfect - supple, soft, firm and resilient due to optimal skin cell functioning. As we age, our skin suffers environmental abuse such as excessive sun exposure, physical and emotional trauma and pollution. This abuse causes critical skin cell functions to become damaged resulting in a loss of elasticity, slowed cell turnover, and poor blood flow.
The Obagi Nu-Derm System transforms skin's cellular functions by triggering a therapeutic cascade. According to company founder, Dr. Zein Obagi, the therapeutic cascade, the process through which the skin is transformed, "sequentially pushes fresh cells to the surface faster; corrects hyperpigmentation (dark spots and blotchiness); produces more uniform cells which provide a better skin structure; increases collagen and elastin formation for more resilient skin; and improves circulation to properly supply nutrients."
As a first line of defense against aging or pigmentation irregularities like uneven tone or blotchiness, many people turn to moisturizers and to a myriad of over-the-counter creams and lotions with claims of reducing the signs of aging and other surface damage. The problem with these products is that they only temporarily relieve dryness and plump up the surface of the skin; they do nothing to treat or correct the damage at the source.
The concept of skin transformation is revolutionary, unlike non-prescription skin care products that only treat problems on the surface of the skin, the Obagi Nu-Derm System penetrates below the surface, right down to the cellular level, where damaged cells can be corrected, to stimulate and promote a true skin transformation," adds Austin McNamara, President and CEO of Obagi Medical Products.
The idea that skin can be transformed is a radical departure from the conventional practice of correcting specific skin diseases without maintaining the skin after treatment. Less attention has been paid to normalizing the function of the skin that shows signs of deterioration due to aging and photodamage, and that is not diseased. The Obagi Nu-Derm System corrects the skin's functions and maintains the skin at an optimal level of functioning.
The Obagi Nu-Derm System is available through physicians, primarily plastic surgeons and dermatologists.
Obagi Medical Products, develops, manufactures, markets and sells products designed to transform skin at the cellular level.